Utilizing a Workplace Safety Platform to Protect Your Team Members
by Jiun Wang, on May 6, 2022 10:30:00 AM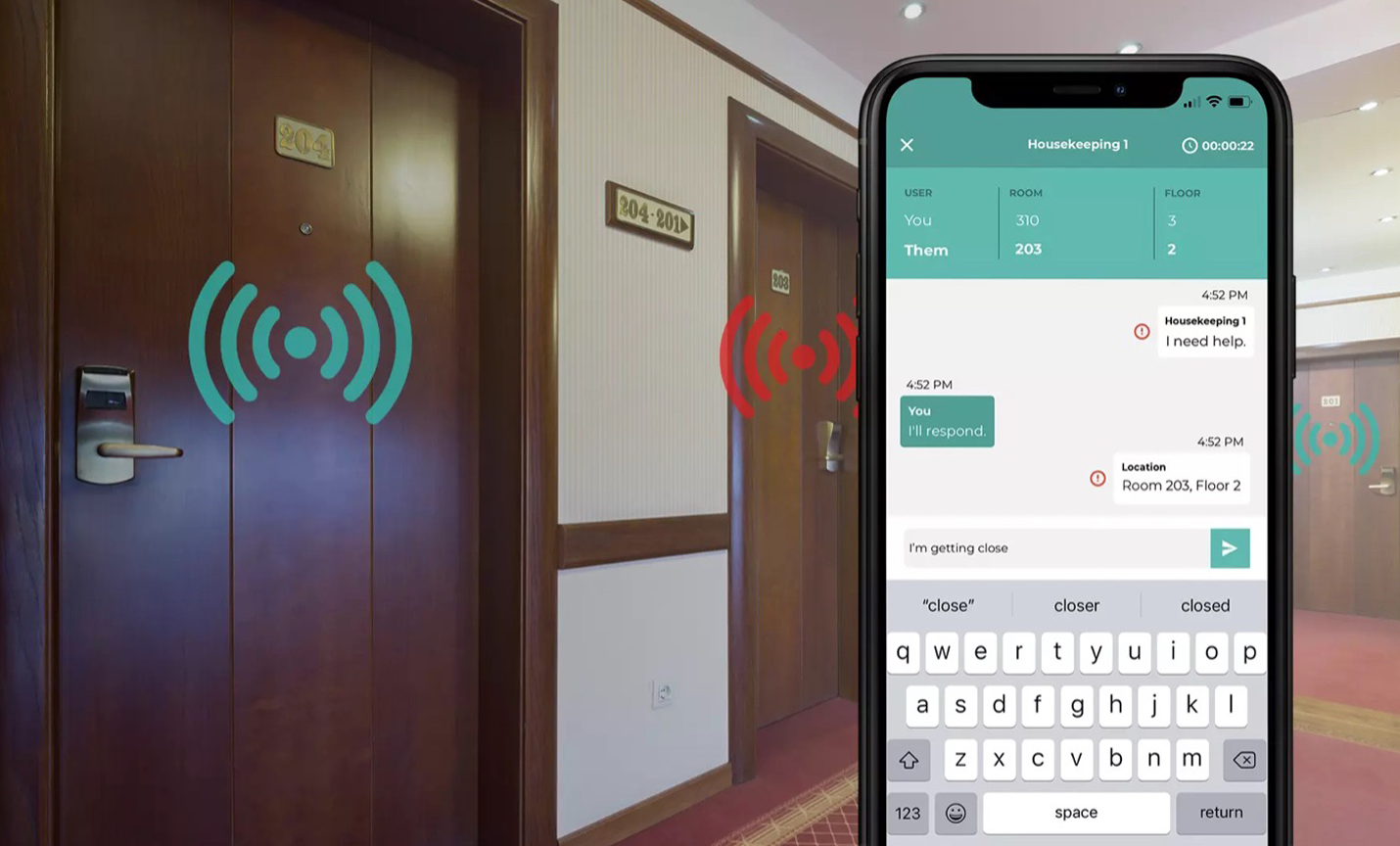 Safety for guests and employees has always been a top priority for hotel managers and operators. When a hotelier has a workplace safety platform implemented at the property, it provides a security team member a new tool to be notified and respond to issues.
Most properties have security cameras and a type of voice communication device to identify and respond, but those technologies can only do so much and may become inefficient when working in a 200+ room property with multiple floors. The best way to protect your team members beyond security cameras and voice communications, is having a workplace safety platform that supports a security team member to have more information to the issue and to be able to respond faster to the scene.
Benefits to a Workplace Safety Platform for Hotel Security
When working as part of a security team at a large resort or casino property, there are a variety of technologies available to use to keep guests and employees safe. One technology is a workplace safety platform that equips employees with panic buttons in which they can activate to alert the hotel security personnel that they need help. The platform offers a hotel security personnel an advanced layer of information to address an incident, communicate with others more efficiently, notify that help is on the way, and real-time data to arrive quickly to the scene to prevent a situation from becoming worse.
Not only do you have security camera footage for evidence but being equipped with location data down to a floor and room number assists in pinpointing where to go to respond to an employee requesting for help. In some cases, an employee may be running down a hallway or into a stairway in fear of being assaulted by a bad actor. A workplace safety platform will update the hotel security responder with new location data as the employee moves across the property with an active panic button.
An Example of a Hotel Security Team Member Responding to an Alert
For each hotel security team, the process from receiving the alert to responding to an incident may vary, but the goal is to arrive at the scene as quickly as possible. Different thoughts may go through their mind as they cover the distance, and decision to run and not to alarm the guest experience on the property.
We interviewed a hotel security personnel to hear about their process:
Q1: How do you feel when you receive a notification?
A: I feel concern/worry for the team member that activated the alert.
Q2: What goes on in your mind when you're moving towards the incident location?
A: I begin to gather information…and begin to mentally prepare a tactically safe approach to the scene.
Q3: Do you walk or run? Why?
A: I typically "fast walk" to the scene…and I use the travel time to the scene to gather information and mentally prepare. If I were to receive confirmation that the alert is legitimate and that a team member is in danger, then I would run.
Q4: When you arrive at an incident location, what are some general steps you take before resolving the alert?
A: I interview the team member that activated the alert and ensure that they are ok. I then conduct a quick search of the surrounding area to ensure that no hostile persons are hiding nearby and influencing the team member's response. I then review surveillance video to ensure that the alert was truly accidental.
Q5: In your experience, what are some steps you have incorporated that have allowed you to respond faster to an incident?
A: Prior to my hire date, the property has installed beacons at various locations throughout the property to help narrow down the team member's exact location [during an active alert]. I typically have no problem finding a team member's alert when I have [to] respond.
Protecting Team Members for the Long-Term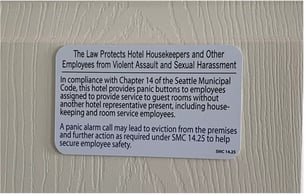 Even though workplace incidents may rarely occur at a property, many brands and local/states have committed to implementing a workplace safety platform at hotel properties to protect team members from dangers (e.g., violent assault, sexual harassment) and respond to emergencies. By having a safety platform and process in place to respond to incidents, it creates an environment where everyone feels comfortable and protected.
Don't have a workplace safety platform at your property? Learn more about how you can protect your team members with a free demo here.