What Los Angeles Hoteliers Need to Know about the Hotel Worker Protection Ordinance and Panic Buttons
by Jiun Wang, on Oct 3, 2022 10:00:00 AM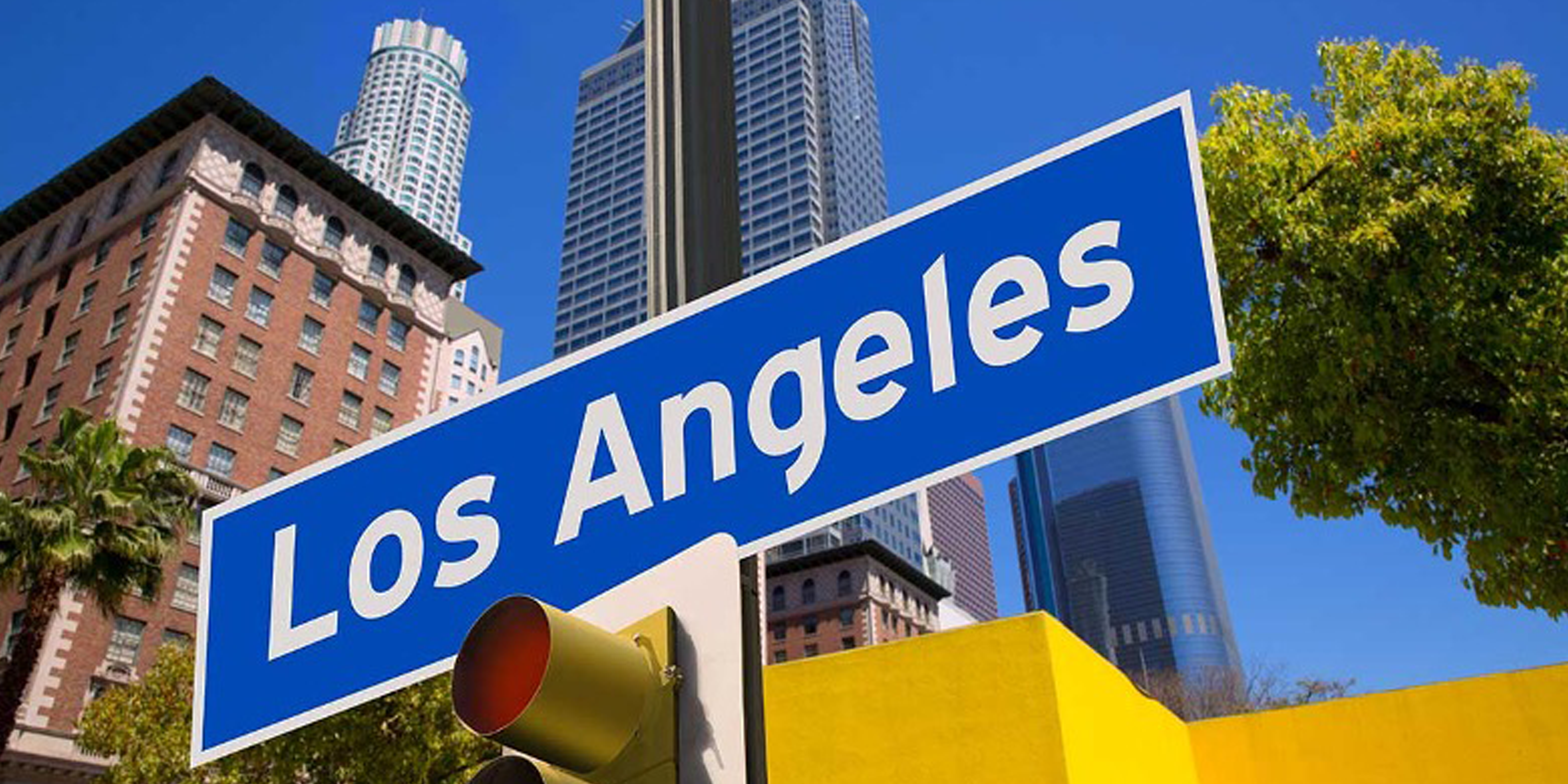 Starting in 2018, the American Hotel & Lodging Association launched an initiative called the 5-Star Promise, where one pledge involved providing hotel employees with a panic button device to summon help. Over 50 hotel companies immediately committed to improving their people's safety by implementing an enterprise workplace safety solution and having better policies and training in response to sexual harassment or assault.
Four years later, there has been a wide adoption and acceptance of ensuring hotel workers who work alone have a panic button device to pinpoint their exact location during an emergency. The City of Los Angeles is one of the most recent cities to take action to improve the safety of their employees by passing its "Hotel Worker Protection Ordinance." This article will cover the panic button compliance requirements for the City of Los Angeles hotels. For more compliance details for other cities and states in the United States, view our comprehensive Panic Button Legislation Guide for Hoteliers here.
Disclaimer: The content and materials available in this article are for informational purposes only and not for the purpose of providing legal advice. You should contact your attorney to obtain advice with respect to any particular issue or problem. The opinions expressed at or through this site are the opinions of the individual author.
Overview
In the City of Los Angeles, the Hotel Worker Protection Ordinance took effect on August 12, 2022, highlighting personal security devices (i.e., panic buttons), fair compensation for work assignments, and protections against unexpected overtime work. Hotels with more than 60 guest rooms must have a designated and assigned a security guard to receive alerts from a panic button and provide immediate assistance when the device is activated. Hotels with less than 60 guest rooms may utilize a supervisor or manager on the property to receive active panic button alerts and have a minimum of three hours of training about the use and maintenance of the panic button devices and system.
Summary of Hotel Employer Responsibilities
The City of Los Angeles Hotel Worker Protection Ordinance applies to all hotels, except for the requirements of 'Section 182.03 Measures to provide fair compensation for workload.' not applying to a hotel with less than 45 guest rooms.
Main employer responsibilities consist of:
Provide a panic button device to each hotel worker assigned to work in a guest room or restroom where no other workers are assigned to be present.

Assign a dedicated security guard (or supervisor or manager for smaller hotels) to receive alerts from panic button devices and provide immediate on-site assistance when the device is activated.

Place a sign on the back of the door for each guest room and restroom facility that notifies guests about how the hotel employer provides panic buttons to its employees.

Provide annual training to hotel workers on using and maintaining panic button devices, the protocol to respond to an active alert, and the rights of the hotel worker outlined in the ordinance. Training will be provided thirty days after the ordinance's effect and within one month of the hotel worker's hire date. Records must be maintained demonstrating the attendance of training. For hotels with 60 or more guest rooms, the employer must provide training in each language spoken as the primary for at least 10% of language the hotel workforce.

Limit the cleaning workload for room attendants based on the square feet of floor space in an eight-hour workday.

Receive written consent from a hotel worker if they choose to work more than 10 hours in a workday.

Maintain a three-year record of all room attendant information, compensation, and workload details.
City of Los Angeles Hotel Panic Button Devices
There are many different sizes and types of hotels in the City of Los Angeles, and a hotelier needs to ensure they choose a solution that complies with the ordinance and is proven and trusted to provide help fast when someone needs it. In the ordinance, the panic button device is required to have the following features:
Be portable.

Signals the hotel worker's location.

Provides direct contact between the hotel worker and hotel security/manager, who will respond to the emergency situation.
Note: A panic button is NOT a whistle, noisemaker, alarm bell, or device that does not provide contact between the hotel worker and security personnel.
Deciding on the Right Panic Button Solution
The marketplace for a hotel panic button solution is filled with various options. We learn that purely safety-focused technology companies have a dedicated team to consistently upgrade the solution, compared to the company with an "add-on" safety product, and their team is dispersed in support.
Making the world a safer place is the core mission at React Mobile, who is determined to support hoteliers in creating the best workplace safety and meeting their compliance requirements. If you'd like to learn how you can meet your City of Los Angeles Panic Button requirements, book a free demo with us today: https://www.reactmobile.com/demo-request.