What is a Workplace Safety Platform?
by Jiun Wang, on Sep 24, 2021 5:08:50 PM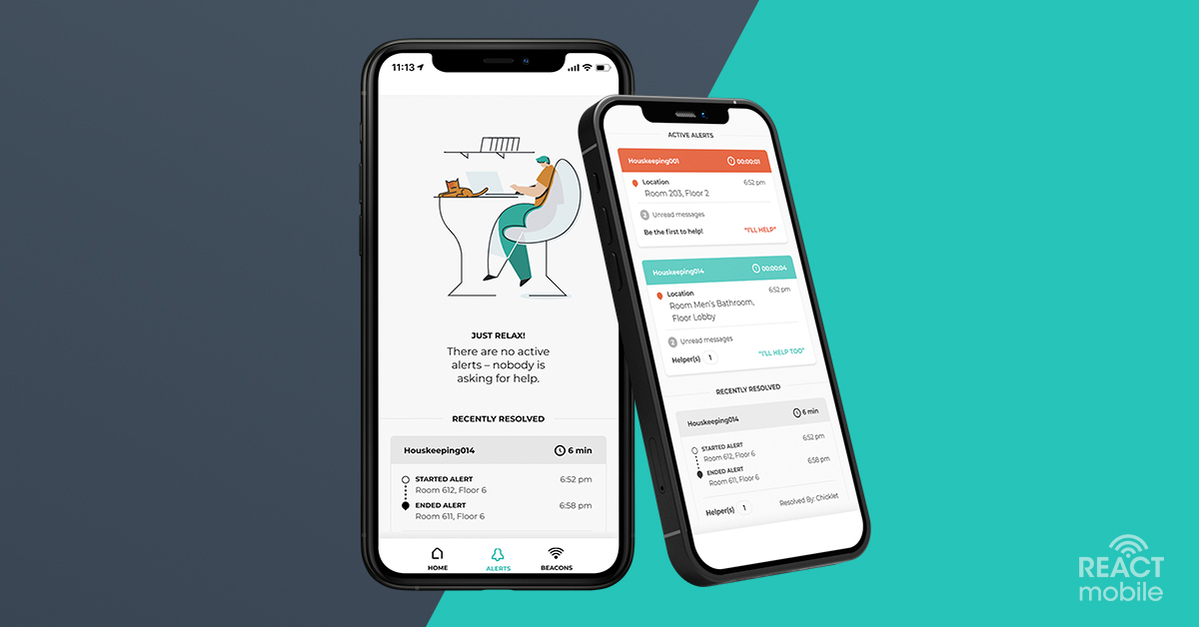 When you are operating a business that involves people coming in and out of your property daily, there is often a need for a type of workplace safety platform to be in place. Staff and guests who are on-site may fall victim to dangerous situations or suffer from a medical emergency. During those situations, a workplace safety platform becomes a literal lifesaver by providing help exactly when you need it – and quickly.
Elements of a Workplace Safety Platform
A workplace safety platform consists of hardware and software that helps a person in distress to instantly call for help silently, without escalating the gravity of a nervous situation.
Hardware
The hardware is a lightweight, easy-to-use panic button device that a person carries during work. When a person is in distress due to a dangerous situation or health emergency, they can quickly press the panic button to activate for help instantly. The device's LED will flash, indicating help is on the way, unlike traditional noisemakers that provide no sense of how long a response will take. The panic button activation sends an alert to the software side of the system and informs the responder exactly where the person is who needs helps.
Software
The software is built and configured for each type of property based on the technology used to retrieve the location data and who to receive active alert notifications. With a mobile app available to access the 'Client Portal,' all responses can view in real-time all active alerts and understand who is already on the way to help. A chat feature allows all responders to communicate efficiently and request more help to resolve the situation. A historical log is also saved automatically for auditing and reference.
What are the Technical Differentiators from Other Systems?

When you are reviewing a workplace safety platform, right away, you will find out how accurate it is in determining the active alert location and the tools available for responders to address the situation before it becomes worse. Whereas other types of systems often will output nearby locations or even a floor off due to signal strength bleeding through walls/floors.
Benefits of React Mobile Workplace Safety Platform
Dedicated Beacon Health Tool

–

The React Mobile System includes dedicated built tools to check Beacon signal strength across the property to ensure accuracy through any walk-through inspections. There is also battery life, missing beacons, and old firmware notifications for easy system management.

Easily Fill in Location Coverage Gaps

–

The system's accuracy is ultimately determined by the on-site location technology, which may be enhanced with React Beacons to fill in property coverage gaps. Covering gaps is beneficial when you have unique floor-plans or public spaces outdoors where staff and guests are frequently present.

Silent Alarm to Call for Help – Silent alarms bring help without escalating the gravity of a nervous situation. Troublemakers may have volatile reactions to the sound of a security device, potentially causing issues that never would have emerged otherwise. React Mobile panic buttons activate silently, which is appropriate for use in an enclosed area.
Instant Activation & Verified Alert Response – Responders are immediately notified of an active alert through push notification/email/SMS alert or all within seconds. All responders have access to the real-time room location of an active alert and can verify if they are taking action to help and avoid any uncertainty of who is "checking out what is going on." Once someone is on the way to help, the LED on the activate panic button device will flash to notify the person in distress that help is on the way. React Mobile also provides per-alert reporting to help property management assess their operating procedures.
Confidential Operation – We never track a person's position until they activate an alert, which is why our devices measure their charge time in weeks. Others measure theirs in hours only because they constantly record pings from each employee.
The Workplace Safety Platform You Can Rely On
As an enterprise-level workplace safety platform, you can equip your staff with the tools they need in an emergency. Schedule a free demo to learn more about gaining peace of mind by implementing React Mobile at your property.