Tribal Casinos Are Turning to Technology to Protect Employees
by React Mobile, on May 1, 2020 9:09:04 AM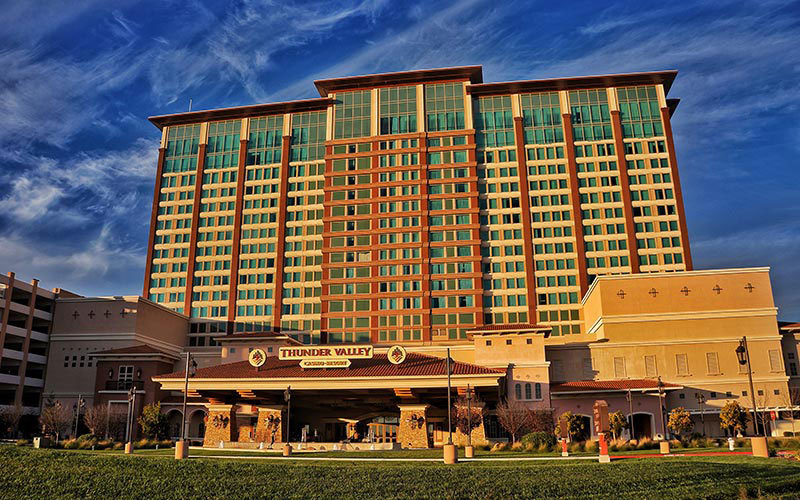 Certain things in life can be a gamble, but what about personal safety? Or, in the case of casinos, what about the safety of staff? Of course, the answer seems obvious. Admittedly, the well-being of staff should never be left to chance or treated with the same whimsical probability so often applied to a friendly game of blackjack, right?

And yet, for years, the safety of staff on casino grounds was anything but assured. Just as hotels have struggled with the prevalence of staff-related incidents including, but not limited to, injury, harassment, and assault, bustling casinos have endured the development of similar, concerning trends. Casinos, after all, invite an influx of guests from around the world, with studies showing that 26% of the population gambles (1.6 billion people worldwide, to be precise), along with a 4.1% increase in Indian gaming revenues. As patrons are caught up in games of chance and, subsequently, feel their inhibitions lower with the consumption of alcohol, incidents seem to happen at a higher frequency.

However, the priority was always centered on the guest and player experience, the lights, the games, the action, the service, and, likely as an unintentional byproduct, the staff experience took a backseat, even in times of crisis.
That is, until now.
Not Leaving Staff Safety to Chance
In the past, tribal casinos might have felt removed from union matters concerning the hospitality realm; however, that is no longer the case. Recently, Pauma Band of Mission Indians, a tribal casino in San Diego County, came under fire for 'unfair labor practices' when they put a stop to union organization. The organization was in affiliation with Unite Here's work to raise awareness for hospitality staff safety. Prior to court proceedings, which later ruled in their favor, Unite Here argued that while respecting tribal sovereign rights is undeniably important, it should not come at the cost of employee protections in the workplace.

Now, with hotels around the globe making swift, monumental changes to reform their staff safety infrastructure, casinos are following suit — and tribal casinos are no exception. By capitalizing on industry-wide momentum, these properties are seeking out the partnerships and technology that will allow them to prioritize (and, more importantly, protect) the safety of their employees.
According to industry veteran, Joel Moore, CRDE, CHE, VP of Hotel Operations at Thunder Valley Casino Resort, "The use of ESD technology has had a very positive impact on how our team members view their personal safety and how grateful they are the company made it a priority to outfit them with these devices before they were even mandated by local jurisdictions. Team Members have used these devices not only when they felt threatened or intimidated by someone but also when they were ill and could not get to a phone to call for assistance. Whether it was a Guest Room Attendant or Shuttle Bus Driver all of them feel better knowing that with this device at hand help is only moments away."
"Our team member's safety is our number one priority," adds Joel. "We ensured early on before the closure of our property that our team members were educated on how to protect themselves and to keep others from getting sick if they were feeling ill. Social distancing was deployed on the casino floor and certain outlets were closed to keep large groups from gathering. A thorough deep cleaning of the facility has been completed and prior to re-opening another cleaning will be done to ensure that all areas of the facility are safe for our guests and team members. We intend to ensure that social distancing continues to be deployed until such time the fear of contamination is over."
As new policies and legislation take effect across the United States, tribal casinos are not only enhancing security and surveillance measures to protect property, guests, and staff but are also exploring the implementation of a designated staff safety solution. Earlier this year, the Illinois statewide SB75 anti-harassment legislation came into effect, helping to enforce this demand for updated safety technology further. According to the act, downstate hotel and casinos were required to provide employees working alone anywhere on property with portable notification/safety devices ("panic buttons") that summon help to the employee's location when the employee believes that an ongoing crime, sexual harassment, sexual assault, or other emergency is occurring in their presence. Moreover, the act also mandated new sexual harassment training for staff, along with reformed reporting and disclosure requirements.
Fortunately, with the provision of Bluetooth-enabled staff safety devices, employees are empowered to call for help in the case of an emergency, both on and off property, utilizing their smartphone or a small, standalone device. The distress call promptly transmits the precise location of the employee, sending real-time updates as they move throughout the property after sending the alert. As you might imagine, the adoption of this solution represents a pivotal step for tribal casinos hoping to transform their staff safety practices well into the future.
The First Step Towards a Safer Future for Staff
The push for safer tribal casinos isn't confined to the United States; hotels in northern territories are aptly following suit. The River Rock Casino and Resort in Richmond is one of the first hotels in Canada to adopt the new technology, arming their staff with the React Mobile panic button platform.

With employee and customer safety as their utmost priority, River Rock Casino Resort's Assistant General Manager, James Fry, explains, "While emergencies are extremely rare, there can never be an environment that is too safe for our team members and guests, so we are excited to integrate React Mobile into our already robust security programs."

River Rock Casino employees are provided a React Mobile standalone LTE device that is easy to use and, more importantly, discreet and easily wearable. If an employee feels threatened or in need of assistance anywhere on the property, they can simply press a button on the device, which will signal for help through a smartphone app and share the employee's location to security services. In addition to the React Mobile safety system, River Rock has a 24-hour highly-trained security team as well as a state-of-the-art surveillance system.
The writing is on the wall — the days of safeguarding only the guest experience are behind us, and no property within the hospitality sector is exempt from newly heightened standards of staff care. Whether a hotel, casino, or tribal casino, the staff experience and, more importantly, their ongoing safety, must be prioritized in tandem with the guest experience and empowered by the provision of advanced employee safety technology to ensure a secure workplace for all.
Learn more about Why Panic Buttons are the #1 Safety Technology in Hospitality in our free eBook:

About React Mobile
Founded in 2013, React Mobile is a global leader in providing panic button solutions for hotels. Their best in class hospitality safety platform helps hotels keep their employees safe. The React Mobile system allows management to deploy response resources to the exact location of an emergency within seconds of an alert, getting help to where they need it fast. In an emergency quick response times are essential.