Preparing for a Leisure Travel Surge as Hotels Reopen
by Jessica Ruane, on May 4, 2021 10:49:57 AM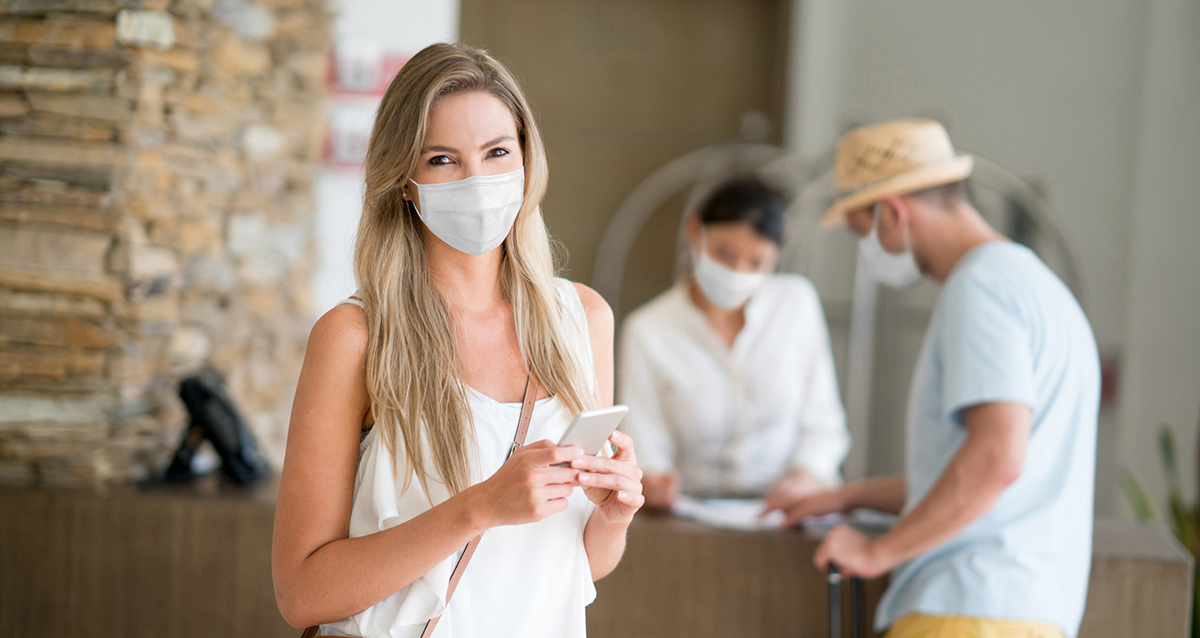 Ready, set, GO! On April 2nd, the CDC made an exciting announcement—they gave the green light for fully vaccinated people to resume travel. After more than a year of living under mandatory lockdowns and travel restrictions, the public is chomping at the bit to get away from the four walls they've been staring at and book a vacation. As hotels reopen, there is a dramatic increase in bookings with many properties already sold out for the summer travel season. It's a welcome rush, but hotels can better prepare for the upcoming travel spike with the right digital tools.
Employment and Travel Changes
After ten straight years of solid growth, hospitality took a major hit in 2020. Employment levels dropped by 23% as 4,000,000 people lost their jobs, more than any other industry. Leisure travel flights plummeted 63%. Now, there are strong signs of recovery as restrictions lift, infection rates go down, and more people get vaccinated. Airlines are seeing a near vertical spike in ticket sales and hotel bookings in the U.S. have tripled in the past two months.

As hotels reopen, there is also an accelerated pace of digital adoption rates. For example, mobile device usage increased by 70% this past year. Hoteliers should leverage these trends to get ready for the wave of leisure travelers coming their way.

Here are three top tips for welcoming back guests and getting back to business.
Use Mobile Technology To Attract Talent and Retrain Workers
As the recovery begins, the competition for workers is going to be fierce. Rooms in Miami are already booking up, but hotels are experiencing a labor shortage as they try to staff up all at once. Companies need to find a mobile-first communication tool to digitally enable their frontline employees who are the backbone of the industry. For starters, connecting workers to the company and one another is a good morale booster. But there are operational advantages that will help hotels hire employees.

Give your company a competitive advantage for attracting talent with a mobile communication tool. This next generation of workers are digital natives, born and raised in the smartphone era, and 96% rely on their mobile devices. They're looking for digitally progressive employers who stay ahead of the technology curve.

A mobile communication platform is also an effective way to retrain your current workers and the ones you're putting back on payroll after furloughs. No doubt things have changed with how hotels operate. New cleaning and safety protocols will still be in place for the foreseeable future. With a workplace app, employees can access all of the information they need to begin work again in this new normal. From training videos to safety documents, every bit of information they need can be kept in one centralized location for fast and easy access.


Streamline Processes and Centralize Communication
Agility is key to a successful recovery in the new normal. Companies that are more agile operate efficiently with little waste, allowing them to be more resilient and withstand disruptions, like the one the pandemic created.

Being agile is critical in a hotel environment, where fast, efficient customer service is paramount. Frontline employees need to have the ability to communicate with their peers in real-time. But on average, less than 20% of frontline workers can be reached within five minutes. Companies should centralize communication through a cloud-based mobile productivity tool that reaches everyone instantly. This helps workers resolve guest issues on the spot. And with the coming wave of eager guests, it's essential that hotel staff is ready, willing, and digitally able to provide them with great service.

With a centralized collaboration platform, companies can also digitize and automate time-consuming administrative tasks. (Think of the ease of onboarding when all of that paperwork moves to the cloud and new hires can complete documents online.) It can integrate multiple platforms to streamline workflows and put all applications under one roof. Setting goals for greater efficiency like this is a lean operations management approach to running your hotel. Lean strategies equate to greater agility and a more resilient operation, a solid foundation for any company in this next normal.
Continue to Prioritize Safety
Despite the jump in travel bookings, guests are still hyper-aware that COVID-19 continues to pose a risk. They want a sense of security and peace of mind. In fact, according to the American Hotel and Lodging Association, 62% of hotel guests now put cleaning and safety protocols as their number two priority, up from 38% before the pandemic.

Hotels should leverage emerging technology (e.g., disinfecting robots, digital menus, panic buttons) and digital productivity tools to make sure they adhere to external and internal safety regulations and policies to keep both guests and staff safe. Even a mobile collaboration tool can help create digital safety checklists that employees can easily find and follow. It can also facilitate real-time communication so frontline employees can stay connected with their colleagues without their usual in-person meetings.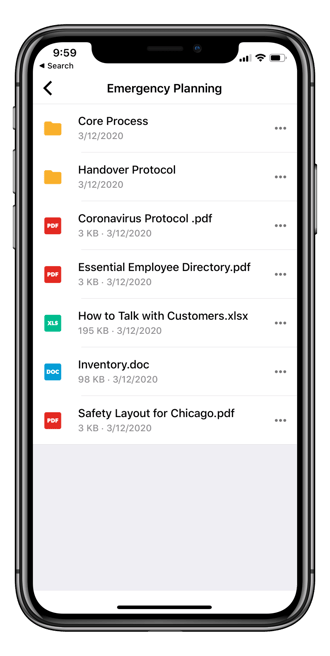 People boarding planes and checking into hotels is a welcome sight and a sign that things are heading back to a familiar way of life. Digital tools can help hotels prepare their property, and their employees for the experience guests have been looking forward to for a very long time.
Discover the top hospitality trends that can help guide your hotel's reopening plan and safely welcome back staff and guests.