How to Make Smart Decisions to Protect Hotel Employees as the Industry Prepares for Recovery
by Robb Monkman, on Jun 4, 2020 10:27:23 AM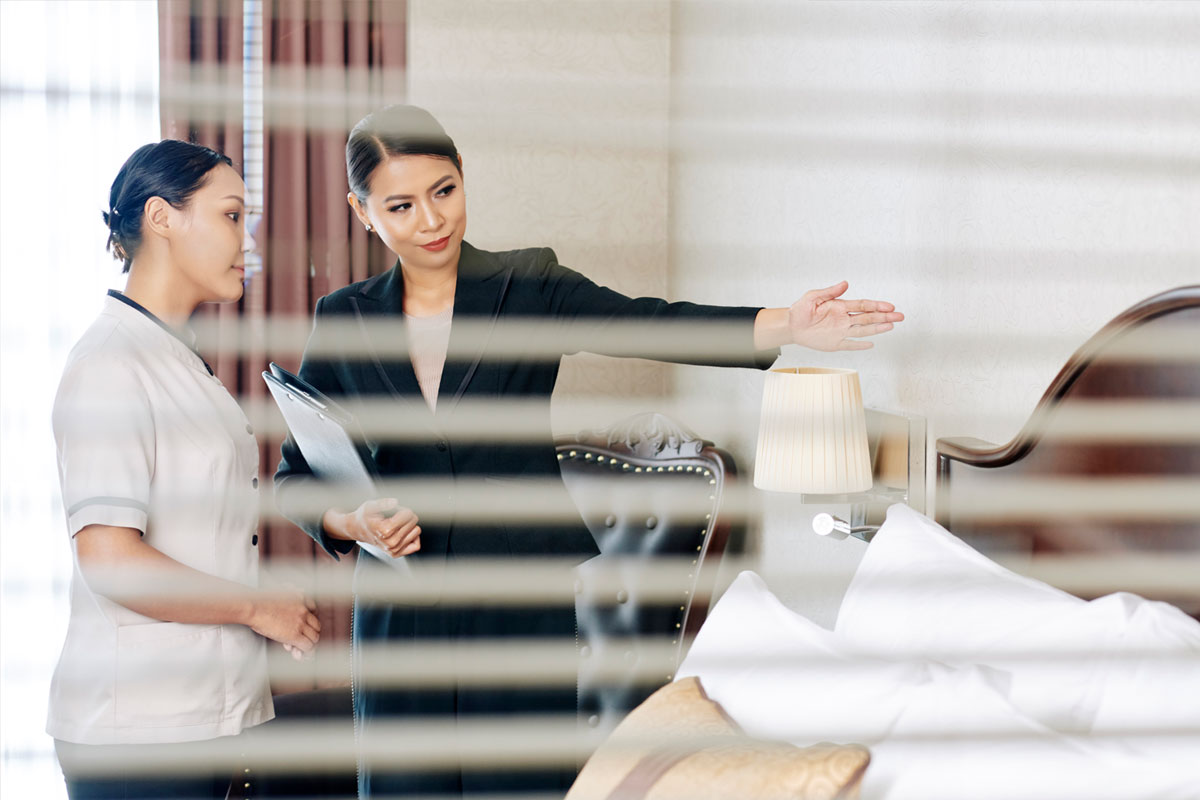 Hotel markets leaders are faced with short-term financial decisions surrounding the response to the pandemic and recovery. What investments are a priority and will see a measurable return? What will enhance the changed guest expectations as well as positively impact the bottom line? Is it worth it to make that change now or wait? What is at stake? These are the questions hoteliers must consider to help them weather the crisis and prepare for new ways of operating and serving guests once we reach the other side.

But what about staff safety policies and technology? Does it pay to invest in staff safety now? The answer, most certainly, is yes. The nature of the hospitality industry leaves hotels vulnerable to employee safety concerns and workforce management challenges. And during this downtime and recovery phase, as properties plan for reopening, it has become more critical than ever to make smart decisions that protect hotel employees.
Safer Hotels on the Horizon
The call for enhanced staff safety measures across hotel properties has been heard, and it's being answered. Since September of last year, with help from the AHLA's monumental 5-Star Promise, over 20,000 U.S. hotels and resorts have committed to improving safety standards for their employees. To do this, hotels are rapidly investing in and implementing employee safety devices (ESDs) along with enhanced training and reformed safety policies.

Ultimately, the goal is simple — make sure hotel staff feel safe and supported within their roles, to combat the on-going issue of staff harassment, abuse, and injury across hotel properties. While potentially harmful scenarios cannot always be readily predicted or avoided, hoteliers do have the opportunity to equip their staff with the tools they need to receive critical support in a quick, effective manner. After all, what better ROI is there than the possibility that a device could save an employee's life
The True Cost of Staff Turn-Over
There has, arguably, never been a time in which the hospitality realm hasn't struggled with employee retention. Hotels have long since become notorious for high staff turnover, with rates far surpassing what is perceived as normal for other industries. Not convinced? Consider this: According to the Bureau of Labor Statistics, there's an annualized employee turnover rate of 73.8% in the hotel industry. That means more than 6% of staff depart every single month. Understandably, this is problematic for hoteliers, who are continuously tasked with the responsibility of hiring and training new employees. This figure becomes even more striking when we consider that HR experts consider a healthy turnover rate to be somewhere in the 10-15% range.

Even worse, experts note that it takes at least 1 to 2 years before an employee is "fully productive". Deloitte also reports that 'An average hotelier spends 45% of operating expenses and 33% of revenues on labor costs, while 52% of the cost of replacing staff is productivity loss and 14% is orientation and training.'

Staff turnover is, undeniably, an expensive and time-consuming process. And while many factors influence employee retention across hotels, there is no denying the correlation between lacking staff safety measures, and employees' decisions to move on. It would appear that, within an industry so focused on the provision of the exceptional guest experience, we've forgotten just how important the staff experience is, as well. After all, without talented and happy employees that feel supported and empowered within their roles, hotels will find themselves unable to deliver upon their brand promise of exceptional service.
Injuries Come with a Price Tag, and So Does Non-Compliance
Workplace hazards can potentially lead to serious injuries, especially in the case of hospitality. But beyond the cost(s) associated with staff turnover, hoteliers are also encouraged to consider the cost of employee injury. Studies show that (on average) for every $1 of direct costs of an accident, a company will spend an additional $4 in indirect damages. Even further, workplace injuries and deaths reportedly cost the U.S. economy $151.1 billion in 2016. The potential indirect costs include:
Affiliated costs for replacement workers or recruitment
Legal costs
Medical expenses
Employers' uninsured costs
Applicable fines and/or penalties
Investigation time
Reduced employee morale
Service delays
Loss of contracts and damage to business reputation
Administrative costs
By focusing on preventing and effectively managing workplace injuries, hoteliers can help keep their employees safe and healthy while saving costs associated with injury and turnover and increasing employee morale. Moreover, in the case of recent legislation that has come into effect across the United States, the cost of non-compliance could cost hoteliers anywhere from $500 to $10,000. For hotels hoping to gain a better understanding of their local legislative requirements, we created a comprehensive Legislative Guide. Click below to access the the guide.


While hoteliers must always consider the impact a new incentive or policy will have on the bottom line, it's imperative also to consider the cost that an absence of action could represent. Ultimately, a happy staff is good for business just as happy guests are. And, in the case of hospitality, it pays to care about your staff's well-being. With the right technology and measures in place, hotels can pro-actively reinforce the retention of staff who are willing and able to provide an exceptional guest experience, without assuming unnecessary risk in the process.


About the Author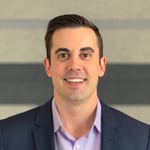 Robb Monkman is the Founder and CEO of React Mobile, Inc. A seasoned entrepreneur with experience launching multiple products, from idea to exit. Several years ago, Robb was the victim of an armed robbery and hostage situation that left a lasting impression on him. He soon learned that thousands of people every day were in situations where they desperately need help but couldn't make a call. He made it his mission to solve this problem, founding React Mobile to create a simple yet powerful personal safety platform that today is transforming the way people call for help in emergencies. React Mobile is making tomorrow a safer place and already helping people all over the world.

About React Mobile
Founded in 2013, React Mobile is a global leader in providing panic button solutions for hotels. Their best in class hospitality safety platform helps hotels keep their employees safe. The React Mobile system allows management to deploy response resources to the exact location of an emergency within seconds of an alert, getting help to where they need it fast. In an emergency quick response times are essential.