Hotel Panic Button System and Opportunities to Help Save on Costs
by Jiun Wang, on Mar 6, 2023 11:00:00 AM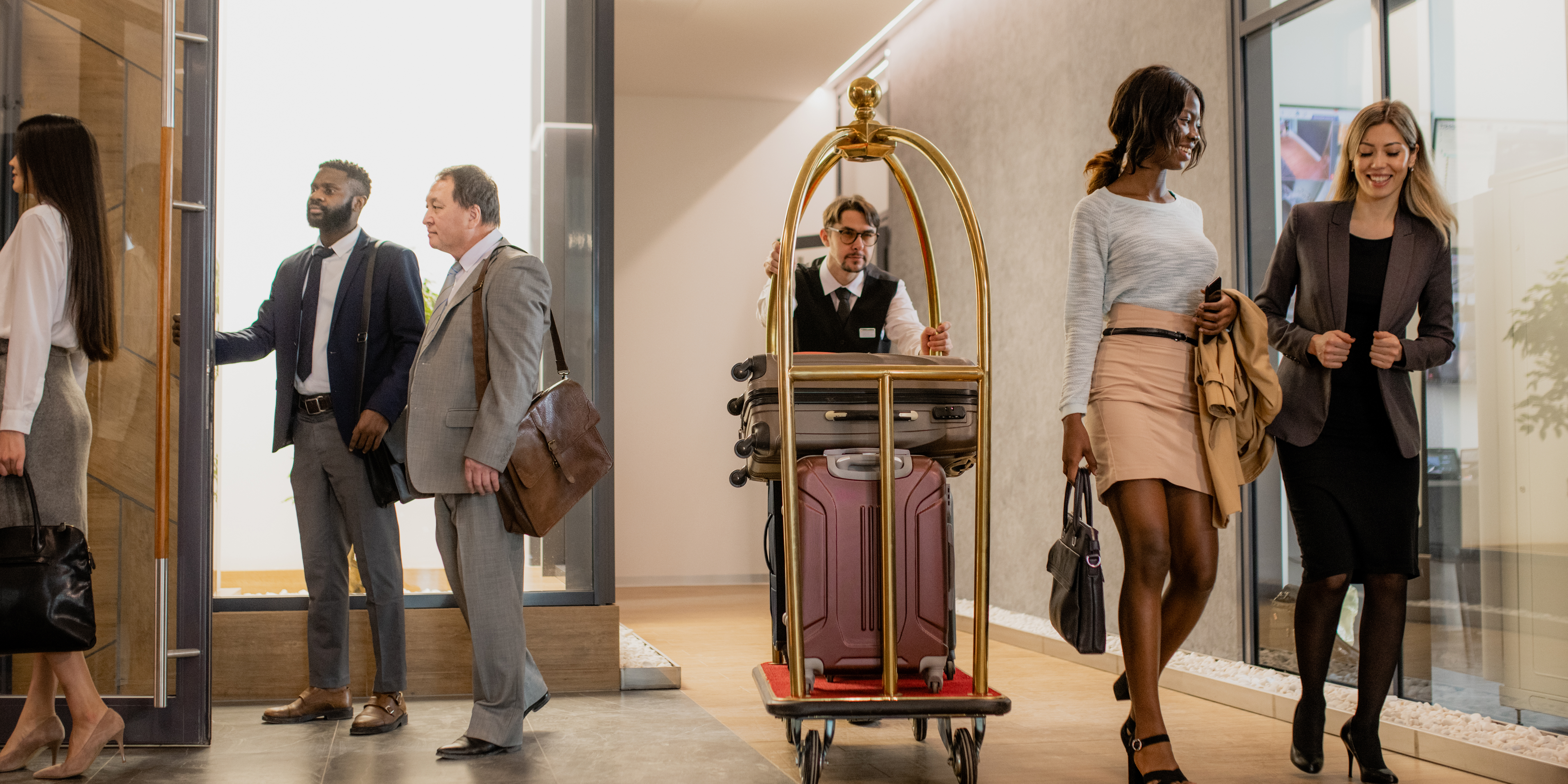 Hotel leaders in the industry have made employee safety a number one priority at their properties. Safety is especially critical for housekeepers who work by themselves cleaning guest rooms and are often vulnerable to unwanted and threatening behavior. One popular option to create a safer workplace for housekeepers is by providing them a panic button device to summon help to their exact location during an emergency or uncomfortable situation.
When searching for the best hotel panic button system for a property, the cost of the system is one of the top decision factors since there is typically a budget allocated for technology expenses. This blog will cover the importance of a hotel panic button system, its core system features, the types of fees involved, and how integrations can help save on costs, as well as how a safety procedure can help reduce existing insurance costs.
The Importance of a Hotel Panic Button System
The workload of a housekeeper in a hotel is a physically demanding job and has a chance of attracting unwanted behavior or dangerous situations. With the ongoing staffing shortages in the hospitality industry, scheduling a housekeeper to clean guest rooms alone on a floor may also be a common procedure as it allows the hotel to maximize resources. Unfortunately, this procedure increases the risk of a housekeeper being in danger without anyone around for help.
The American Hotel and Lodging Association recognized the need for hotel employees, like housekeepers, to be provided an easy and reliable way to call for help at their exact location, as one of the commitments in the 5-Star Promise. Even city and state-level government bodies are reviewing and passing legislation to equip hotel employees with a personal panic button device to enhance hotel safety and prevent and respond to sexual harassment and assault.
Core Hotel Panic Button System Features
In an enterprise hotel panic button system, the core features often consist of the following:
A wearable panic button device that can activate an alert

Technology that can communicate the room-level location of the activated button to designated personnel; sometimes, this is a device or floor plan digital mapping

During an active alert, have the ability to set multiple types of notifications (e.g., SMS, Email, Push Notification from App) to receive information about the initial alert and future updated information in the case the person in distress moves across the property

A dashboard where the hotel administrators can manage, maintain, and configure the system, including logging of notes for compliance
For more robust systems, hoteliers can also view the health of the devices by viewing their battery life to ensure their functionality and inspect any offline devices.
Two Types of Expenses: Capital (CAPEX) and Operational (OPEX)
The cost of a hotel panic button system often has an upfront capital expense (CAPEX) and a recurring operational expense (OPEX).
The CAPEX is often the panic button device hardware and location devices, known as Bluetooth beacons or iBeacons, placed in each guest room to identify room-level location during an active panic button alert. To ensure the beacons are in the correct locations and the signal is not bleeding between walls or floors, the vendor will typically send a professional technician to the property to install the system and run quality assurance tests. The installation is an added one-time 'Installation Fee' that gives peace of mind of knowing that the system is working correctly on-site.
The OPEX is often the recurring system subscription fee that is the software maintained and updated by the vendor. The provided devices typically have the ability for 'over-the-air' (OTA) firmware updates to the devices to improve and optimize their functionality. The dashboard also stores all your safety configuration information and notes that will often have more features and capabilities over time as part of the operational subscription fee.
Available Integrations to Save on Costs
After adding the cost of the CAPEX, OPEX, and professional technician installation fee, the cost of a hotel panic button system can add up to an unexpectedly large amount, especially if you have over 200 guest rooms and dozens of employees who often work alone. One option to significantly reduce the cost is to consider the existing technology on the property for integration.
The leading vendors understand that integrating existing technology can help hoteliers choose a robust solution with a smaller price tag. The recommended type of integration would be hardware already installed in the property that can provide room-level data. For example, a hotel guest room may have a wireless access point (AP) for the property network infrastructure. That same AP can be used as a location identifier to communicate with a panic button device, which likely removes a large portion of the CAPEX cost by not needing to purchase hundreds of beacons. A second example would be an integration with housekeeping software that would utilize a housekeeper's cleaning schedule to determine their location.
Note that software integration may not satisfy some legislation requirements in specific locations. Please review any documents and legislation that applies to your property to ensure you are meeting compliance.
Additional Cost Savings Opportunities
For some cities, a hotel employer may be eligible to receive up to a % credit on their workers' compensation insurance premiums by implementing a qualified 'Safety Program' at their property. The safety program requirements may vary from to having a written safety policy, safety rules, set resources for safety inspections, safety training, accident investigation, and more. Hotels employers must contact their insurance carrier to verify eligibility of credits.
The

Next Steps to Get Started on Enhancing the Safety of Your People
The workplace is where everyone should feel safe, and it is up to the hotel leader to make it happen. No hotel manager wants to hear about their employee being assaulted by a guest or having bad press published about a dangerous incident on their property.
Interested in saving costs on a hotel panic button system? Start the conversation with React Mobile to learn what existing technology on your property is available for integration to help save you upfront costs: https://www.reactmobile.com/demo-request.