Can Wearable Technology Keep Hotel Staff Safe?
by React Mobile, on Aug 14, 2019 12:42:00 PM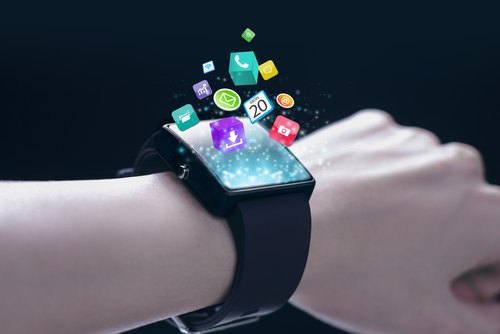 The concept of wearable technology, a few decades ago, might have seemed rather farfetched — at least, in the way that we now know it to exist. With studies predicting that 28.7 million Americans 18 and older will use a smartwatch next year, more than 8 million Americans aged 55 and older expected to use a wearable device, and the realization that 23 Apple watches are sold per minute, the demand for ultra-convenient, hands-free technology is undeniable. Seemingly everywhere we turn, we see individuals checking emails and answering phone calls from their watch, closely tracking their workout via a chest strap device, or monitoring details of their sleep patterns from a multi-sensor ring.
In that same breath, the evolution of wearable technology has struck a rapid pace, as technology manufacturers seek to reinvent the purpose (and potential) of wearable devices relating to user's health, safety and more. What began as a desire for hands-free connection, has taken a more innovative path with manufacturers and health professionals around the world looking for ways to tackle major health and safety concerns. As this sector continues to expand, we find our focus settling on an important avenue — the safety of hospitality staff.
Over the last few months, the hospitality industry has been awash with conversation surrounding the safety of hotel employees, and the subsequent procedures and infrastructure hotels have in place to protect their staff. While our industry has always been rather focused on the continued enhancement of the guest experience, it was far too often that the staff experience took a back seat. Due to the overly physical nature of most roles within the hospitality sector, along with the remote nature of job tasks, hotel staff are especially at risk of physical injury or, in some cases, assault.
As the conversation continues to develop around this issue, hotel properties around the globe are adhering to new legislation that asserts the provision of handheld safety devices (ESDs) to all staff. A far cry from legacy noisemakers, these devices provide staff with the peace of mind that help is always within reach — and by that, we mean the touch of a button. Modern ESDs utilize Bluetooth beacon technology to ensure distress calls are pinpointed to their exact GPS coordinates, both on and off property, inside or outdoors. No complicated user-interface, audible signals or guesswork. Instead, hotel staff can feel reassured that their safety is entrusted to a truly integrated and intuitive safety platform.
Currently, these ESDs typically exist in the form of an app or a handheld panic button. While this is an undeniably effective format, we find ourselves considering a new possibility — is the next step to keep hotel staff safe going to be wearable? And what would this wearable technology look like? Does the infrastructure for it already exist? Fortunately for hoteliers and their staff, the answer is yes. Hotels including Hotel Alessandra in Houston and Viceroy L'Ermitage Beverly Hills are seeing real impacts by issuing smartwatches to their employees, transforming the speed, efficiency and communications they transmit across their staff.
With that, smartwatches are clearly a natural extension to the mobile safety devices and apps currently in use. And that is just the beginning. Utilizing the React Mobile API, developers building wearables, apps and other platforms can leverage the React Mobile safety platform and add widespread SOS alerting capabilities to their products, including smartwatches. And these smart wearables not only focus on safety, but can monitor an employee's heart rate, respiration, and stress levels. There is significant economic potential here: US businesses spend nearly US$1 billion per week compensating for workplace injuries, with one projection estimating 90 percent of enterprise wellness initiatives implementing fitness trackers by 2021.
When it comes to wearable technology and its impact on hotel employees, the future is now, and it could be life-saving.
Learn more about our solutions for employee safety technology in our free eBook: