Awareness and Training to Prevent Human Trafficking at Hotels
by Jiun Wang, on Jan 19, 2021 4:53:16 PM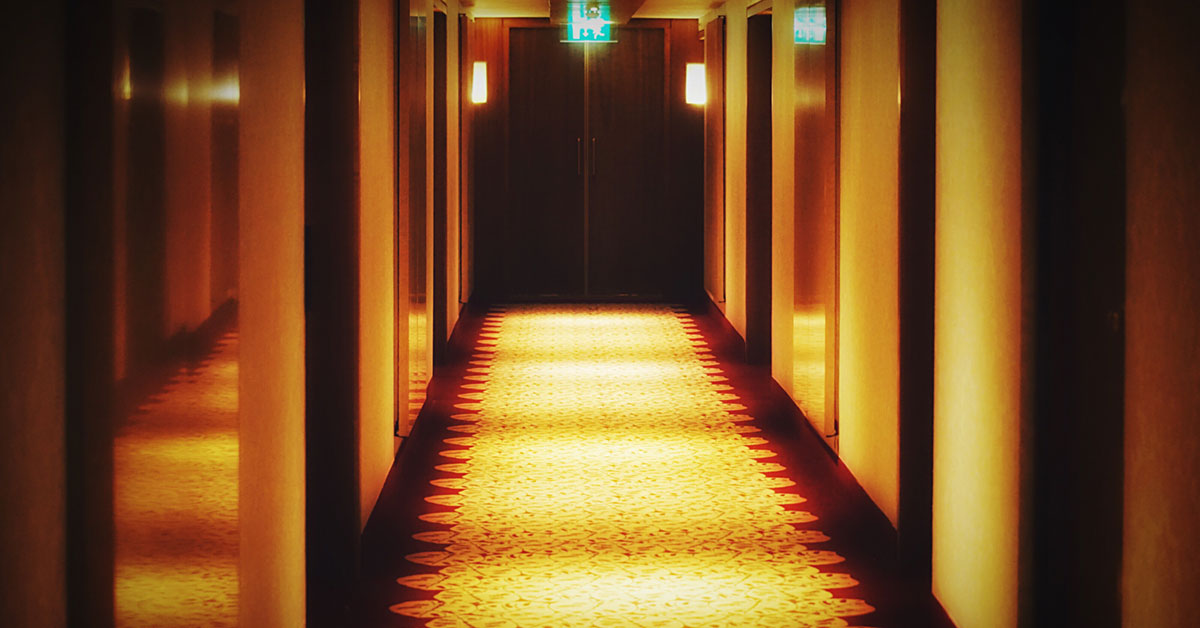 The month of January is National Human Trafficking Prevention Month. Leaders of the industry like the American Hotel & Lodging Association Foundation (AHLA Foundation), in partnership with the Florida Restaurant & Lodging Association (FRLA), started the "No Room for Trafficking Awareness" campaign. The AHLAF collaborated with industry leaders and non-profits to launch the "It's A Penalty's 2021 Super Bowl Campaign" with an event this past week in Tampa, FL. The global campaign is to raise awareness and educate hotel employees about the signs and ways to report instances of trafficking ahead of the Super Bowl on February 7th, 2021.

In support of the No Room for Trafficking Awareness campaign, this post will highlight topics from the event and share resources on how to provide your hotel employees with training to prevent human trafficking.
Statistics of Human Trafficking
The President of the AHLA, Chip Rogers, shared how every year across the world there are 40 million people involved in human trafficking. Unfortunately, human trafficking did not decrease during the pandemic, and Rogers expressed that, "the reality is that the exact opposite has happened, in fact, there's been a 93% increase in recorded incidents among enticing for children, and folks that is something we should never stand for."
With a back-to-back Super Bowl hosted in Florida, the Attorney General, Ashley Moody warns that the event "brings the underside of the criminal world, and that is those that are using a game, an entertaining event, to increase their sales of our most vulnerable." Moody shared that for Super Bowl LIV in Miami, there were 47 human trafficking arrests and 22 victims recovered - 4 of them girls under 18 years old.
How Organizations are Taking Action
Leading up to the Super Bowl, John Parkinson, the Hilton Area Vice President, covers how Hilton is helping lead the effort in Human Trafficking Prevention in Florida. Parkinson states they are working towards having their 53 properties in Tampa and St Pete area, and the 3,000 team members re-go through the training and sharing a film from 'It's a Penalty Campaign' to all their team members.

One of the AHLA partners being the 'It's a Penalty Campaign,' is taking a stand against the exploitation and trafficking of vulnerable people by launching a global campaign. The It's a Penalty's CEO Sarah de Carvalho, shared how human trafficking is the fastest-growing illegal business in the world today, and no city and country is exempt. De Carvalho stresses the importance of working together to raise awareness, education, the penalties for offenders (i.e., using fear as a deterrent), educating the signs to look for, and what local and national hotlines are available. As a part of the It's a Penalty Campaign, they partner with the sports industry and brings together the travel and tourism industry to spot the signs of anything suspicious.

The Hillsborough Country Sheriff's Office announced their investigation called "Operation Inception," which arrested 71 individuals on prostitution chargers. Some detectives work undercover, posting ads to meet up or posing as prostitutes on the streets. "When you talk about eradicating human trafficking, it comes back to the demand, and that's why all of our operations are focused on eradicating the demand… We're not going to stop, the game is going to come, the game is going leave, our human trafficking efforts are still going to continue," stated Sheriff Chad Chronister.
Increasing Human Trafficking Awareness in the Workplace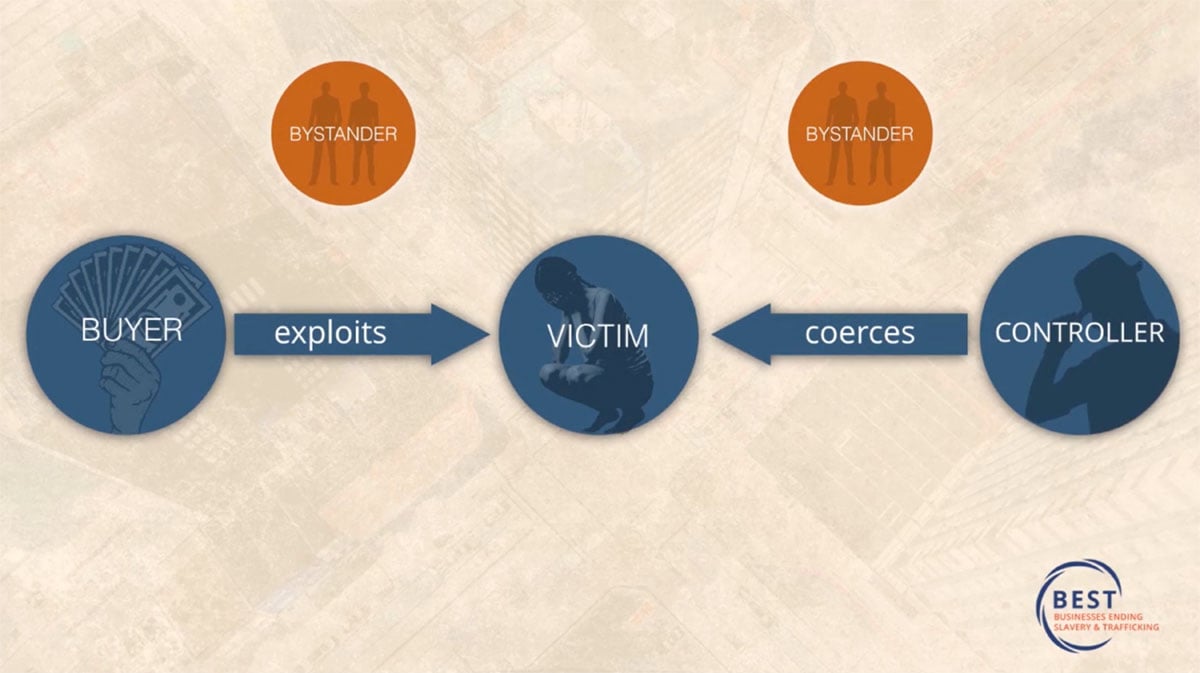 (Photo: Businesses Ending Slavery and Trafficking (BEST) video training clip.)
In some states like Florida, a mandate requires all require hotel owners and operators to provide human trafficking awareness training for new employees. The training helps combat trafficking and identify the red flags of human trafficking and the next steps. There are several human trafficking awareness training programs available online or in-person for hoteliers who have not yet provided training to employees. One of those training resources is Businesses Ending Slavery and Trafficking (BEST), a Seattle-based non-profit organization with the mission to align and equip leaders to use the power of business to prevent human trafficking.
We are proud to have trained over 33,800 hotel employees with our Inhospitable to Human Trafficking training," conveys Mar Brettmann, CEO of BEST. "Now more than ever, it's so important that hotel staff are trained to understand the signs to watch for that can indicate a potential trafficking situation. Even though guests and staff may need to be more socially distanced right now, human trafficking is still occurring, and hospitality staff need to be more observant than ever to recognize the warning signs."



Supporting Anti-Trafficking Efforts
Technology companies like, React Mobile, have an opportunity not just to be innovation leader but also to be civic leader. For example, a hotel panic button is a device that a hotel can provide their employees to increase their safety measures while working in spaces where they may be alone and encounter an unsafe situation where they need assistance. Hoteliers may consider adopting a process where employees can trigger an alert on their panic button to call for help when noticing illegal activity like human trafficking.
By combining employee human trafficking awareness training and panic button technology, we can work together to make the world a safer place.
Additional Resources to Combat Human Trafficking: