7 Ways Businesses Can Use This Downtime to Forge the Path to a Successful Recovery
by Robb Monkman, on May 29, 2020 11:06:39 AM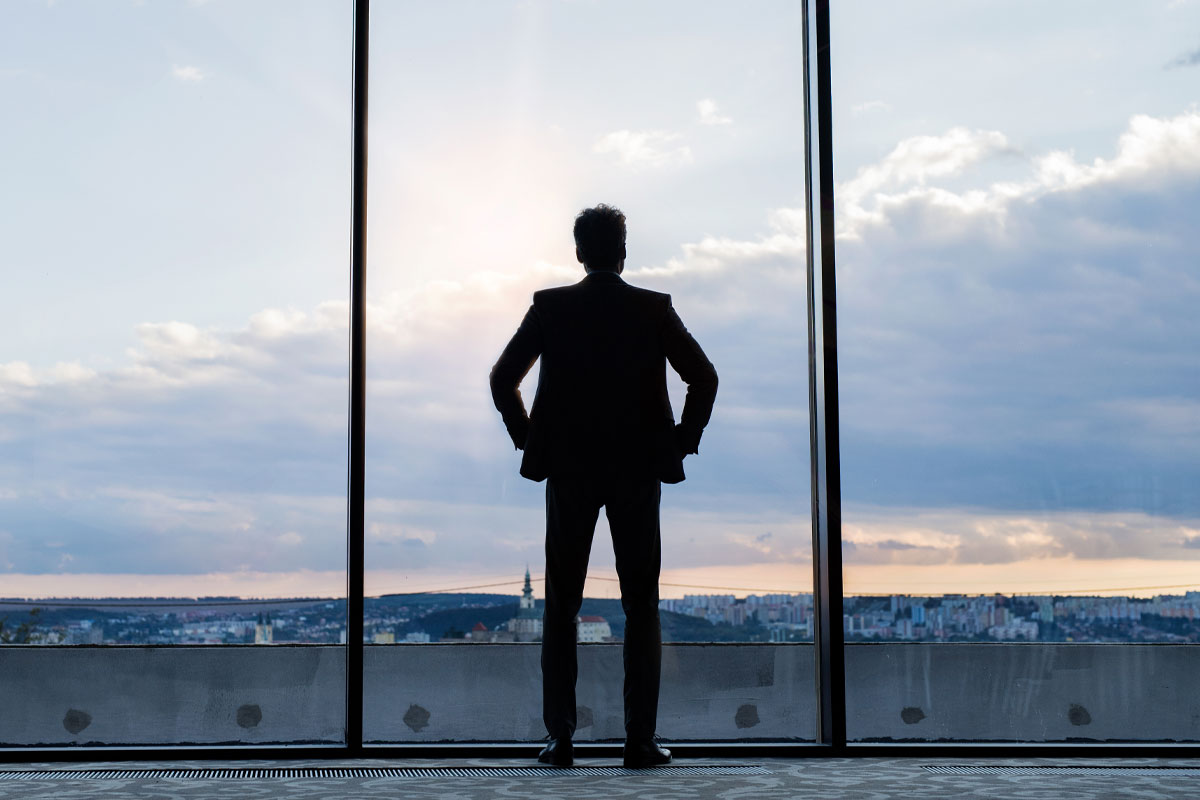 A famous quote reads, "Nothing happens to us; everything happens for us." Yet, holding on to that frame of mind right now — in the midst of a global pandemic — is, for many businesses, admittedly easier said than done. The coronavirus pandemic has had an impact far and wide. With the essential shutdowns of global economies, those business projections which promised a prosperous year are just a distant memory.
The hospitality and travel industries have seemingly been hit the hardest, with hotels and airline companies reporting record-breaking revenue losses. Closures, reduced hours, layoffs, uncertain timelines, and economic instability make for a fear-inducing cocktail for managers and businesses and, ultimately, most of our questions remain unanswered.
But perhaps the question we can answer is one which ties back to that simple quote. No matter how grave the circumstances may appear, what best practices can we utilize to make this downtime most effectively? Every crisis, after all, can bring opportunity.
1. Perform Business Maintenance
As brands look to get a head start on their recovery plan, it's important to take this time to step back, analyze, organize, and plan for the post-pandemic future by focusing on the things they can control. With this in mind, businesses should consider performing an 'audit' of their existing policies, procedures, and infrastructure. Are there any opportunities for enhanced productivity, improved workflow practices, or operational tools that require an update? Have you identifies any cost-saving insights and eliminated unnecessary services? Is there an opportunity, even after this pandemic has passed, to utilize a work-remote infrastructure?
Understandably, certain policies and standards will be subject to change following the pandemic, and brands can get ahead of those changes such as reformed safety measures, cleanliness standards, work remote models, etc. by establishing them now. This also represents a great time to ensure staff are up to date on any relevant training.
2. Reduce Operational Costs and Optimize Revenue
Can the business cut back on unnecessary spending? If so, in what areas? Business owners should use this time to monitor supply costs closely, reconsider commercial real-estate fees (where applicable), reduce hours, or consider extending payables with suppliers.
From a revenue perspective, it's essential to identify what alternative revenue streams could be leveraged both now and in the future. Are there digital versions of the offline services offered by the business? If so, can you act quickly to launch those offerings? Are there ways your business can pivot to helping clients in different sectors, or additional services which could be offered?
3. Amp Up Communication Strategies
Right now, more than ever, a brand's communication efforts should convey transparency, empathy, and leadership. Planning ahead for the months to come, businesses should consider how their marketing and lead generation strategies will change, and plan accordingly. This is also a great time to address all virtual properties such as websites, social channels, mailing lists, and so on. Consider factors such as presentation, user-experience, brand messaging, strategic calls to action, platform optimization, and make any necessary updates.
4. Utilize Your Online Channels to Connect With Your Customers
Although traditional sales efforts may currently be off the table, it is not the time to go radio silent. Right now, clients are increasingly invested in the online activity of the businesses they know and trust. As a result, how brands respond to this crisis will determine how they are perceived by both customers and staff and, as such, communication and marketing efforts are undeniably paramount.
With this in mind, organizations of all types and sizes should take this time to dedicate their efforts to their online platforms and virtual outreach, informing clients of internal decisions for improved service quality and safety. Staying connected with existing and prospective customers by offering support and leadership via social, email, and editorial content should be a top priority. Business owners, ask yourself: are all your social channels and virtual properties optimized? And, if not, what could be improved? How can you inspire trust and better connect with, attract, and serve your customer base both now and in the future?
5. Prioritize Your Staff
The coronavirus pandemic places us all in uncharted territory, and employees may feel especially vulnerable in the wake of wide-spread layoffs and shutdowns. Now, perhaps more than ever before, communication is integral to maintain team morale and confidence.
Business owners and management teams are encouraged to establish open, honest dialogue with their staff, clarifying what support and resources are available to them during this time. More importantly, invite your staff into the conversation of what lies ahead for the business; after all, they will be undeniably integral to recovery. Are policy changes imminent? Will employees continue to work remotely? If so, has your company invested in helpful online collaboration tools like Zoom, Monday.com, and Slack? Those businesses which actively prioritize the well-being of their staff with supportive measures, open lines of communication, and the necessary virtual tools, will be positioned for post-pandemic success. After all, in times like these, your employees and your loyal customers are your most valuable resource.
6. Embrace Innovation
History shows that crisis acts as a catalyst to change, and this downturn is an opportunity to work with your team to brainstorm and innovate proactively. Take a close look at your business model and identify those areas which may be lacking or require a more innovation solution or process. What will customers value most following this pandemic? What services or strategies could help to separate your business from the competition? Though budgets may be limited, brands should prioritize investing in ideas and technology which help to ensure staff and customer safety and can help to future-proof their business.
7. Technology Updates
The new normal will bring increased demand for digital and technological enhancements for most businesses. To prepare and future-proof, organizations will need to invest in technology upgrades that might have been nice to have before the pandemic, but are now deemed as essential. These will include platforms which help to reinforce employee and customer safety and security, as well as platforms which enable contactless service and comply with mandated hygienic experiences.
In any business or industry, change is inevitable. COVID-19 has brought that change upon us at an incredibly rapid and, at times, unforgiving pace; however, it's essential to maintain a future-focused mindset. The pandemic will pass, and those businesses which leverage this downtime effectively will not only survive; they will, once again, thrive.
Learn more about Why Panic Buttons are the #1 Safety Technology in Hospitality in our free eBook:
About the Author

Robb Monkman is the Founder and CEO of React Mobile, Inc. A seasoned entrepreneur with experience launching multiple products, from idea to exit. Several years ago, Robb was the victim of an armed robbery and hostage situation that left a lasting impression on him. He soon learned that thousands of people every day were in situations where they desperately need help but couldn't make a call. He made it his mission to solve this problem, founding React Mobile to create a simple yet powerful personal safety platform that today is transforming the way people call for help in emergencies. React Mobile is making tomorrow a safer place and already helping people all over the world.

About React Mobile
Founded in 2013, React Mobile is a global leader in providing panic button solutions for hotels. Their best in class hospitality safety platform helps hotels keep their employees safe. The React Mobile system allows management to deploy response resources to the exact location of an emergency within seconds of an alert, getting help to where they need it fast. In an emergency quick response times are essential.