4 Key Reasons to Implement Organization-Wide Panic Buttons
by Linaeya Horn-Muller, on Jul 11, 2022 9:15:00 AM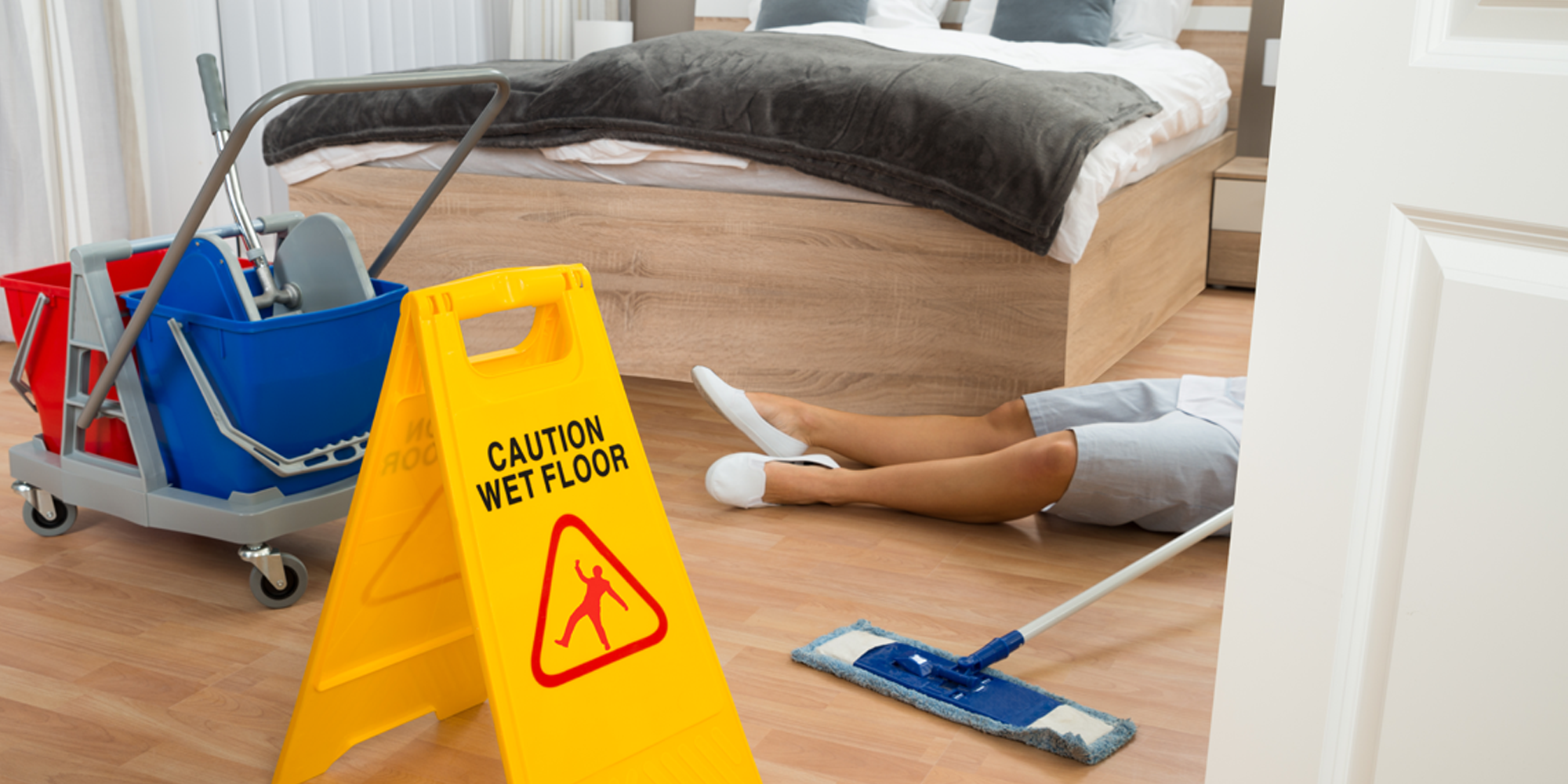 What surprises people most in the employee safety device industry is the large number of reasons that people need to call for help. Just last year, among the quarter of a million button presses we handled, we had incidents between staff members, between parents and children, with guests throwing parties, a guest having a heart attack, a guest who punched a valet, and a guest who attacked a limousine driver! Thankfully, every one of these situations was brought to a quick and successful conclusion; most within three minutes.
This blog will cover 4 key reasons to implement a workplace safety solution, specifically panic buttons, for your staff and key personnel.
Medical emergency for staff

Respond to a call during an assault or potential assault

Prevention and legislation

Recruit and retain talent
Medical emergency for staff
In the United States, there is a heart attack every 40 seconds. Even when rounded up to a minute, you're still dealing with 1,440 heart attacks a day and over 525,000 heart attacks a year. Heart attacks are just one of the many medical emergencies that can happen while one of your employees is working. Reaching them in time to either administer aid or get help to their exact location can be a life-or-death situation.
Respond to a call during an assault or potential assault
The service and hospitality industries are known for being tough industries for work. At times they can be pretty physical and hard on the body, and other times they can be mentally straining. Dealing with people – guests, clients, customers – should be the most enjoyable part of the job, but it often proves not to be. Ultimately, most people are happy on vacation; they're excited to eat at that 5-star restaurant, but now and then, you may encounter a guest that is rude, angry, or worse.
In the hospitality industry, 58% of workers reported being assaulted, on the job. One example, happened in B.C. Canada, a few months into the Covid-19 pandemic. A hotel worker suffered a heart attack after being spit on by a man, trying to use their amenities, who refused to wear a mask. The assault was this man spitting on this worker, who was following hotel policy and just trying to do her job, and the medical emergency then followed. In this case, the worker was able to get to the general manager and explain the symptoms and get help. But, as aforementioned, there will be times when your employee may be on the 8th floor needing assistance and can only muster the energy to push an employee safety device, a panic button.
This example is heartbreaking, to experience and to hear about. But unfortunately, there are even more terrible incidents that occur and can occur to employees in the hospitality industry. Whether that's a form of assault, indecent exposure, or human trafficking, the list goes on, and being able to give your most important asset, your people, a small sense of security and comfort, is priceless. It's also important to emphasize that it's not only the call for help, but also the responders to that call for help that need to have proper training to be able to be a resource and prevent a bad situation from escalating beyond control and to the level of needing law enforcement and first responders. First step is a workplace safety solution, next step is training, and the final step is continued training.
Prevention and legislation
The third reason to implement organization-wide panic buttons is all about prevention, and legislation. There are a number of situations that can arise due to poor and un-secure working conditions. By providing a workplace safety solution for your employees, you can proactively create favorable workplace environments and potentially decrease the chances that an incident escalates and also decrease the number of potential lawsuits that can arise due to the lack of prevention.
Regarding employee safety legislation, there are a number of cities and states that have mandated a workplace safety solution. Chicago, Seattle, Miami, Long Beach, Oakland, Sacramento, and the list goes on. Similarly, hoteliers in Illinois, New Jersey, and Washington are very experienced with employee safety legislation and creating a safe and secure workplace.
Recruit and retain talent
When it comes to change, objections are not uncommon. But in the case of recruiting talent – and retaining your existing talent – the pros of change, by implementing a workplace safety solution, do outweigh the cons. Legislation, mandates, and lawsuits aside, employee turnover is at 74% in the hotel industry. Recruiting and keeping employees is no small feat and because of that, hotel leadership is tasked with continuously finding ways to improve the employee working conditions. With this in mind, safety becomes a top priority. Being able to provide a level of security to your staff, especially when almost two-thirds of hospitality employees report being assaulted in some way, on the job, becomes an invaluable recruiting and retention tool.
There is also a cost associated to unwanted turnover. It costs between $2,792 and $4,425 to replace an individual employee, which, depending on your budget, can quickly add up and be very expensive.
Leading with safety in mind
Four very key reasons to implement a workplace safety solution, specifically organization-wide panic buttons. Interested in learning more? Click this link to sign up for a free quote and workplace safety solution demo: https://www.reactmobile.com/demo-request.