React Mobile to Showcase its NEW Employee Safety Solution at OHLA Conference
by Barb Worcester, on Nov 21, 2022 12:01:14 PM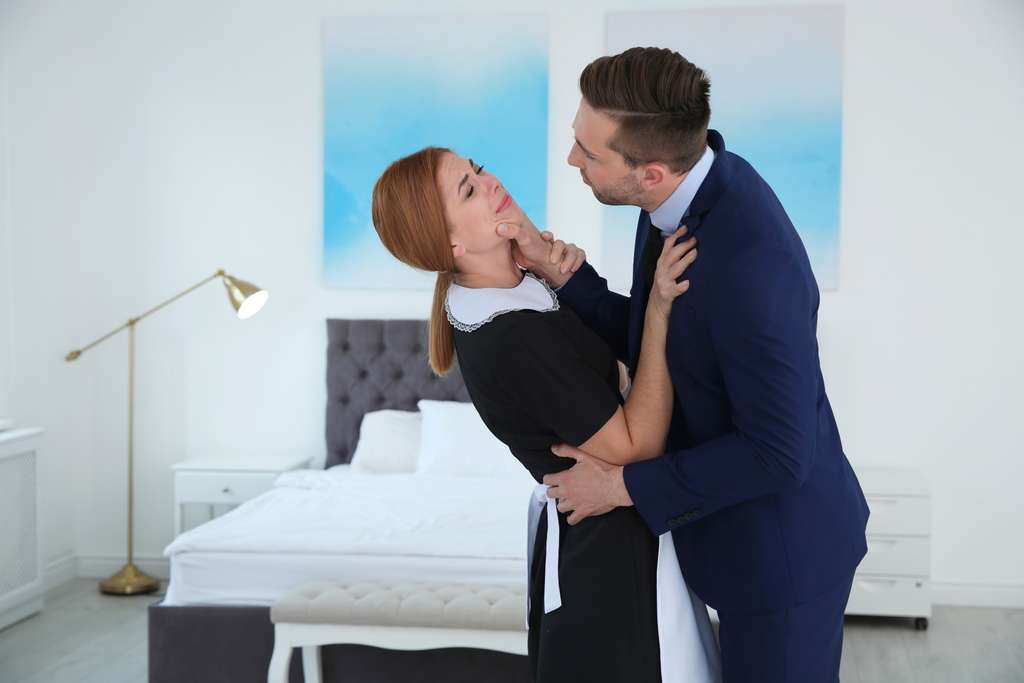 As an Allied Member of the Ohio Hotel & Lodging Assn., React Mobile will network with event attendees to discuss their employee safety needs and explain how panic buttons can help retain hotel associates – especially females in front- and back-of-house roles.
COLUMBUS, Ohio - Ohio hoteliers will "Dream Big" as they participate in the 2022 Ohio Hotel & Lodging Assn. Conference & Gala, to be held November 21 and 22 at the Hyatt Regency here. The reimaged conference, presented by Morgan Stanley, will feature immersive educational sessions on trending topics, including conversations on innovation and technology. In addition, a new, all day Exhibitor Marketplace will be held today from 9:30 a.m. to 5:00 p.m. that will enable attendees to connect one on one with leaders in the tech space — such as OHLA Allied Member React Mobile, that will showcase hospitality's most responsive, reliable, and self-managing panic button solution.
"Today's opening General Session is titled 'The Spirit to Serve Starts from Within,' " said Ryan Heideman, React Mobile VP of Sales. "Employee safety is key to retention, satisfaction and longevity. The BEST way to serve those who serve guests and put themselves at risk (by working in remote areas of the hotel at all hours) is to equip them with safety device technology that responds immediately to emergency alerts and dispatches help accurately in seconds. It's evident that OHLA recognizes the importance of employee safety; two day-one education sessions, 'Retaining Your Spirit and Your Employees' and 'What Women Really Want Need to Excel in the Workplace' highlight issues that can be addressed in part by implementing a panic button solution."
Nine in 10 women in the hospitality workforce have been sexually harassed on the job, compared to three in 10 women in the general workforce.

Fifty-one percent of all workers in hospitality are female, compared to 47% in the general workforce; Employees who, like many in hospitality, are young, female, non-native English speakers, and undocumented are statistically more likely to be sexually harassed at work.

Positions at the front-of-house are predominantly filled by women; 80% of restaurant hosts, 70% of servers, 56% of bartenders are women. Workers serving alcohol are two times more likely to experience sexual harassment.
The React Mobile Difference
Several features separate React Mobile 2.0 from other employee safety devices on the market, including: 1) the platform triggers a silent alarm that brings help without alerting others that a response is coming; 2) once the silent alarm on the panic button is pressed, a red light flashes to verify dispatch; 3) in less than one second (when a responder receives the alert) the flashing light turns blue to notify the employee in distress that help is on the way; 4) the solution prevents alerts from being triggered erroneously; and 5) it complies with Collective Bargaining Agreements that protect employees from being tracked on a property when not in danger, thereby saving panic button battery life and honoring employee privacy.
But wait, there's more...
React Mobile 2.0 enables employees to receive safety alert notifications on their mobile devices and dispatch help.

Management teams receive analytics measuring how long it took for an employee to respond to an active alert.

All third-party iBeacons, such as Aruba, Cisco Meraki, and CommScope/RUCKUS® are supported. With iBeacon functionality already existing in the hotel's WiFi access points, hoteliers will save up to 90% of workforce safety platform install costs.

The NEW, highly sensitive machine-learning backend greatly increases location accuracy.

A double-redundant alert pipeline ensures that alerts are dispatched from panic buttons to responders in the fastest time possible. React Mobile 2.0 delivers 99.9% of alerts in less than a half-second.

Tap the button once to check battery life and network coverage where you're standing.

Two-way multi-lingual conversations can be facilitated in English, Spanish and French. Any language can be supported on request.

Single sign-on (SSO) authentication is enabled from existing employee email and password.

Housekeepers and responders working at multiple properties can use React Mobile 2.0 across the enterprise.
"As eager as we are to showcase React Mobile 2.0, we are even more excited to meet OHLA members and explain any legislation that may require them to add panic buttons in the coming year," Heideman said. "What operators will quickly realize – if they haven't already – is that not all panic buttons are the same. Those looking for the most effective and highly reliable solutions that sends help to the exact location where assistance is needed should plan to meet with us today in Columbus."
To learn more about React Mobile 2.0, visit www.reactmobile.com.
About React Mobile
Founded in 2013, React Mobile is a global leader in providing panic button solutions for hotels. Our best in class hospitality safety platform helps hotels keep their employees safe. The React Mobile system is an open and flexible platform that allows management to deploy response resources to the exact location of an emergency within seconds of an alert, getting help to where it's needed anywhere on or off property. In an emergency quick response times are essential and React Mobile gives you the tools to react fast. For more information, visit www.reactmobile.com.