React Mobile Leading Discussions on Employee Safety During AHLA's 2021 Virtual 'Safety Summit' Today
by Barb Worcester, on Apr 14, 2021 6:03:59 AM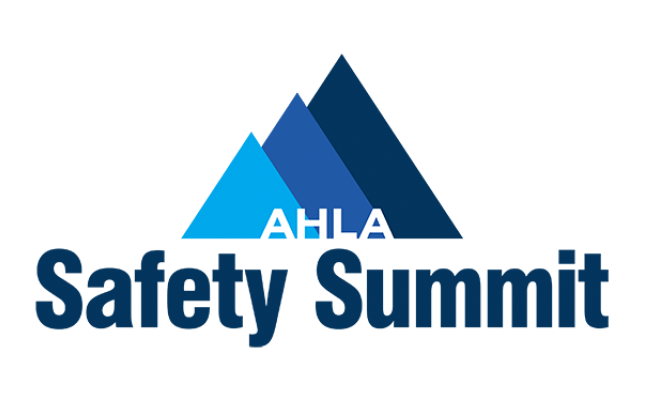 CEO Robb Monkman and CTO Riley Eller to speak in discussions focused on leveraging technology to improve employee safety.

SEATTLE, APRIL 14, 2021 — Today at the American Hotel & Lodging Assn.'s 2021 Virtual Safety Summit, hoteliers will gather to discuss top safety concerns that are critical to the future of the hotel industry. This "can't-miss" event is designed to help prepare and protect owners and operators from what lies ahead. React Mobile, a Supporting Sponsor of the event and a provider of best-in-class hotel safety platforms, will play a key role with CEO Robb Monkman and CTO Riley Eller moderating three roundtable discussions, and Monkman serving as a panelist during the "20/20 Vision" session that will discuss on-the-ground implementation and operating safety devices during the pandemic and beyond.



"React Mobile is proud to be participating in this powerful annual AHLA event," Monkman said. "At a time when employee safety is more critical than ever before and hotels are preparing to reopen with marginal crews, operators must be doing everything possible to ensure a safe environment for its frontline workers who are putting themselves at risk in the name of hospitality. Even before COVID-19, a new safety culture was emerging in our industry that was placing employee protection at the core of operations. At this Virtual Safety Summit, participants will be updated on state laws and industry programs like the AHLA 5-Star Promise Initiative that are encouraging operators to implement technologies and introduce training programs that maintain a safe environment.

"It is with great pride that I join some of hospitality's most prominent thought leaders discussing corporate and property level safety topics today," he said, "and Riley and I are honored to be among the subject matter experts leading three of 25 roundtable conversations and answering the many questions today's operators will pose about their employee's safety."
Roundtables Focusing on Employee Safety Technology
Monkman encourages hoteliers interested in learning more about employee safety technology to attend the following virtual 20-minute roundtable discussions:
The Pros and Cons of Safety System Self-Installs / 2:45 p.m. EDT — To self-install or not to self-install, that's the question. Are fears and uncertainties around safety system self-installation worth the potential cost-savings? Join this session to learn more.
The Risks of Working Alone / 3:15 p.m. EDT — If a hotel rarely experiences safety issues, should it provide panic buttons to its employees anyway? Let's discuss.


Protecting Staff from Panic Button Hacks / 3:34 p.m. EDT — Did you know that the panic buttons meant to protect your people can be hacked and make them more vulnerable? Learn how to make your safety monitors even safer.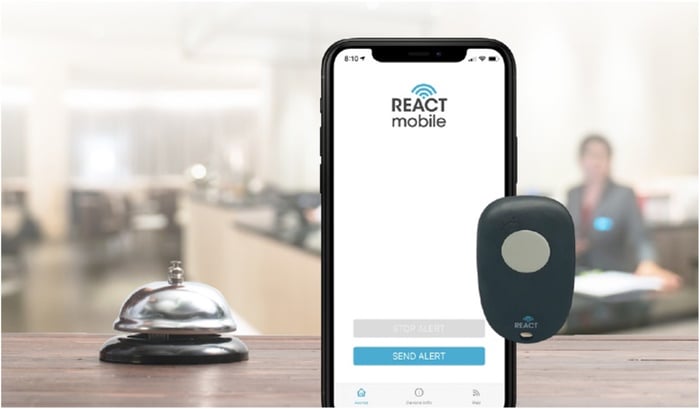 "Adding panic buttons today means more than just checking off a requirement on the property to-do list — it also means increasing staff loyalty and reducing turnover," Monkman said. "In these uncertain times, hoteliers cannot assume their valued employees will return post pandemic. Showing empathy by investing in workers' personal safety is proven to have a positive impact on job retention — 93% of employees say they are more likely to stay with an empathetic employer. Not only will existing employees return, but new candidates will be drawn to a property for its integrity and social conscience. When hoteliers put employee safety first – especially when occupancy and revenues are low – loyalty emerges.

"Doors are opening today, but hotels can't operate without their people," he said. "Only when workers feel safe and valued can they be motivated to deliver an exceptional experience for guests. There is no time like the present to begin protecting your team and preparing for the future. To learn more about how you can better protect your valued workers, register for the AHLA 2021 Virtual Safety Summit today."

To register for the AHLA 2021 Virtual Safety Summit, click here.
###

About React Mobile
Founded in 2013, React Mobile is a global leader in providing panic button solutions for hotels. Our best in class hospitality safety platform helps hotels keep their employees safe. The React Mobile system is an open and flexible platform that allows management to deploy response resources to the exact location of an emergency within seconds of an alert, getting help to where it's needed anywhere on or off property. In an emergency quick response times are essential and React Mobile gives you the tools to react fast. For more information, visit http://www.reactmobile.com.