React Mobile Announces Stand Alone Panic Button Solution
by Brandon DeCuir, on Jan 9, 2019 10:28:00 AM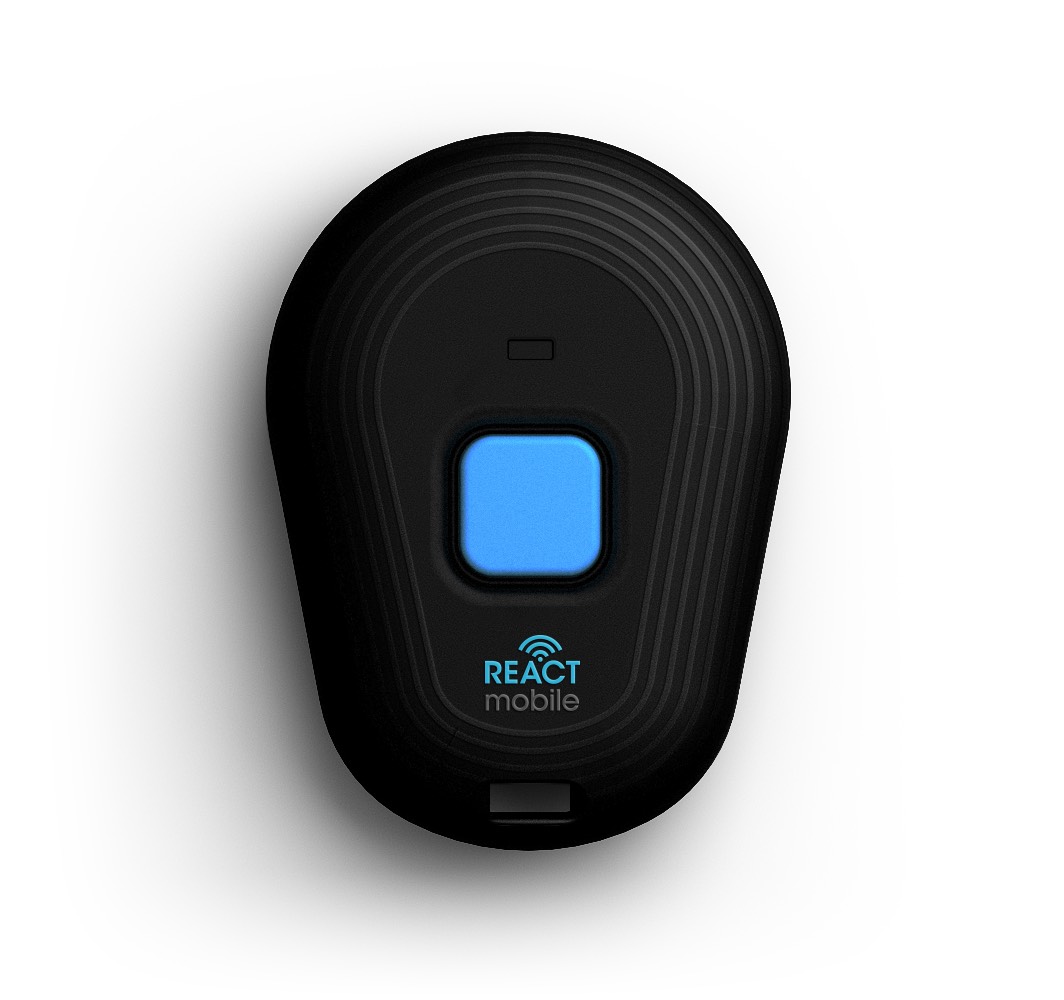 SEATTLE--(BUSINESS WIRE)--React Mobile, a leading enterprise safety platform, released a new stand-alone safety device offering that can be used both indoors and outdoors to help hotel employees call for help in emergencies. Employee safety is a top concern for hotels worldwide faced with an overwhelming challenge of protecting their workforce. Traditional panic buttons fall short in protecting hotel workers, because hoteliers need to be able to locate their employees inside of multi-story buildings. The newest panic button from React, The SALTE (Stand-Alone LTE), works outdoors and indoors with Bluetooth beacons and GPS to provide precise location information about an employee's whereabouts inside or outside of a hotel. The SALTE safety device uses 4G networks using LTE-M (LTE CAT-M1), which means better reliability and lower service costs for hoteliers.
With hotels, one size doesn't fit all and properties of varying sizes have different needs and budgetary constraints. "We help the largest hotels in the world, but we also have solutions that fit boutique properties," said Robb Monkman, CEO of React Mobile. The newest "SALTE" employee panic button from React Mobile is a safety tool that does not need to be paired with a smart-device. "Not every hotel worker is going to be carrying a smart-device while working. We are excited to offer a new safety tool (the SALTE) that is cost effective and can be used by all hotel workers whether indoors or outdoors," Monkman said.
Employee safety has never been more in the public awareness and platforms like React Mobile are offering hoteliers flexible and simple solutions that are trusted by leading hotels around the world.

About React Mobile
The React Mobile enterprise safety platform was established with the singular goal to help people in emergencies reach the widest network possible when it matters most. React Mobile's solutions center around wide spread emergency alerting and offering industry leading indoor and outdoor location sharing to reduce emergency response times. React Mobile's safety alerting platform is integrated with leading platforms such as Amadeus, Knowcross, Volara, Estimote, and other technologies to offer unmatched location based information.
Find out more by visiting http://www.reactmobile.com
Phone: 1-888-415-0977
Contacts
Press Contact:
Brandon DeCuir, Marketing Manager
Brandon.decuir@reactmobile.com