Prince Waikiki First Hotel in Hawaii to Stand Up to Protect Their Employees
by Brandon DeCuir, on Jul 16, 2019 8:57:24 AM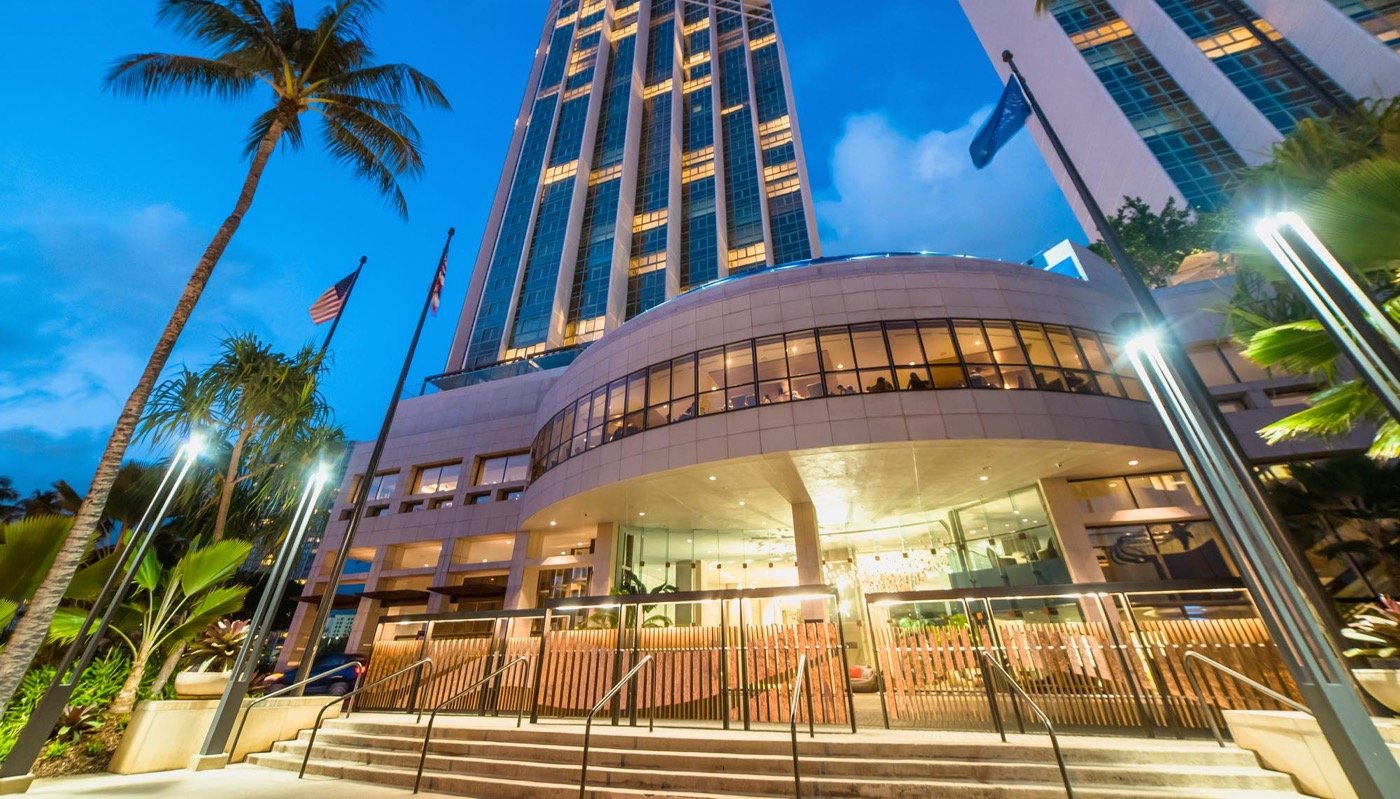 Award-winning resort selects React Mobile GPS-enabled panic button technology to keep staff safe, 24/7, anywhere on property or off
The Prince Waikiki is the first hotel in Hawaii to invest in real-time protection for their staff, 24/7, anywhere on property. The luxury resort has partnered with React Mobile, the market-leading hospitality safety technology provider, to deploy the industry's most advanced panic button technology.
Following recent renovations, Prince Waikiki offers an impressive 563 modernized guest rooms and luxury suites featuring breathtaking floor-to-ceiling ocean views across 28 towering floors of oceanfront accommodations and world-class service. The centrally located hotel in Honolulu features top-rated restaurants including its signature 100 Sails Restaurant & Bar, an open-air lobby lounge showcasing contemporary Hawaiian artwork and a grab-and-go dining with Honolulu Coffee Company café, extensive meeting rooms and event facilities, a picturesque new infinity pool overlooking the Ala Wai Yacht Harbor and more.
"After evaluating many options, we selected React because it's the most advanced solution, easy to use and quick to implement," explains Ryan Doi, Corporate Director of IT at Prince Resorts. "We felt confident that choosing a hotel panic button platform with the largest customer base and trusted by some of the world's most well-known brands was the right decision. By investing in tools to protect our employees, we give them the peace of mind that creates a secure, productive work environment."
React Mobile's next-generation suite of safety and security solutions are designed to do just that. In a crisis scenario, hotel staff can press their React Mobile sidekick panic button, which is paired with a smart device via Bluetooth, to transmit an SOS signal. Utilizing Bluetooth beacons placed throughout the property, support staff can immediately identify the precise room location of an incident to respond. Those staff members who do not have a smartphone can rely on a standalone LTE panic button which transmits the same, location-specific information. Outside of the hotel, the system relies on GPS coordinates to follow an incident in real time, relaying that information back to support services while also maintaining a digital log of all distress reports and incidents. This technology not only helps to provide immediate response in emergency situations but equips hotels with the software they need to better track and report staff-related incidents and concerns.
"With our latest innovations in wireless hotel safety technology, the Prince Waikiki has gained the capacity to protect their employees and react quickly and effectively when help is needed," explains React Mobile's Founder & CEO, Robb Monkman. "We're thrilled to be working with such a visionary hotel company. We are dedicated to creating a safer hospitality environment for all at the Prince Waikiki."
This agreement is also a joint implementation with React technology partner Knowcross, which provides hotels a platform to manage and automate all of its back-of-house operations including housekeeping, service and maintenance. Each housekeeper uses a mobile phone to communicate and update room status information that goes directly into a central console, a function which dove-tails with React Mobile's interface which lets hotel staff locate an employee anywhere in the facility within seconds of a distress call.
React Mobile has been providing enterprise class safety solutions for the better part of a decade. Want to know more about React Mobile's hospitality panic button solutions? Click here.