React Mobile Named Participant in AHLA-HTNG Staff Alert II Workgroup
by Linaeya Horn-Muller, on Sep 26, 2023 9:30:00 AM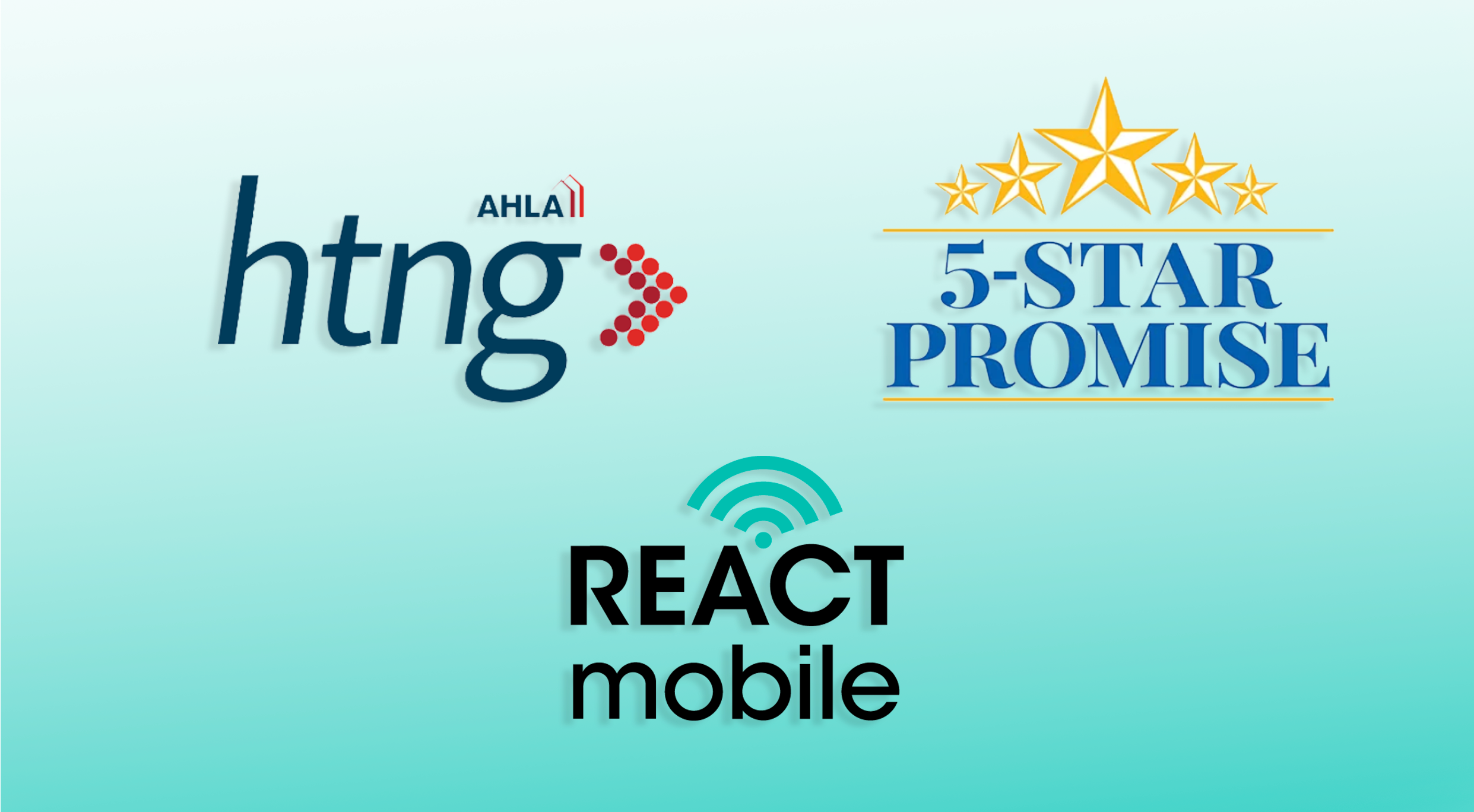 React Mobile is among the panic button solution providers participating in the AHLA-HTNG Staff Alert II Workgroup.
React Mobile is excited to announce its participation in the American Hotel & Lodging Association (AHLA) and Hospitality Technology Next Generation (HTNG) Staff Alert II Workgroup. This workgroup first convened in 2019 to develop and publish the Staff Alert Device Buyer's Guide: Version 1.
Over the last few years, innovative staff safety technologies have reshaped the hospitality industry, which has led to a reconvening of this workgroup. For the next few months, this workgroup will meet to produce and publish resources that reflect the industry's latest technological advancements. For more information or to subscribe to be notified on the findings contact the AHLA.
"Nothing is more important to AHLA members than guest and employee safety. That's why the AHLA created the 5-Star Promise – a voluntary commitment by AHLA members to enhance policies, trainings, and resources to keep hotel employees and guests safe," explains Chip Rogers, AHLA President and CEO. "This comprehensive and unprecedented commitment includes these five important components:
Build on our industry's longstanding commitment to hospitality and a People Culture by continuing to provide industry-wide training and materials on safety and security and retain expert guidance to work with the industry on diversity and safety matters.
Ensure mandatory anti-sexual harassment policies are in place in multiple languages.
Provide ongoing training and education for employees on identifying and reporting sexual harassment.
Provide U.S. hotel employees with employee safety devices to help them feel safe on the job.
Broaden vital partnerships with wide-ranging national organizations that target sexual violence and assault and trafficking and promote workplace safety, including the National Alliance to End Sexual Violence (NAESV), ECPAT-USA/PACT, and Polaris."
"React Mobile is honored to be participating in this workgroup again," said Riley Eller, CTO of React Mobile. "Hoteliers realize that housekeeping staff working in secluded areas, like guest rooms, can find themselves in vulnerable situations. Being able to create and maintain a safer work environment is essential to this industry, and research into advanced and inventive technology is needed to support that."
About React Mobile
Founded in 2013, React Mobile is a global leader in providing panic button solutions for hotels. Our best-in-class hospitality safety platform helps hotels keep their employees safe. The React Mobile system is an open and flexible platform that allows management to deploy response resources to the exact location of an emergency within seconds of an alert, getting help to where it's needed anywhere on or off property. In emergency quick response times are essential and React Mobile gives you the tools to react fast. To learn more about React Mobile, please visit reactmobile.com.