Working Together to Protect Your Workforce Now and in the Future
by John Stachowiak, on Dec 30, 2021 8:41:48 AM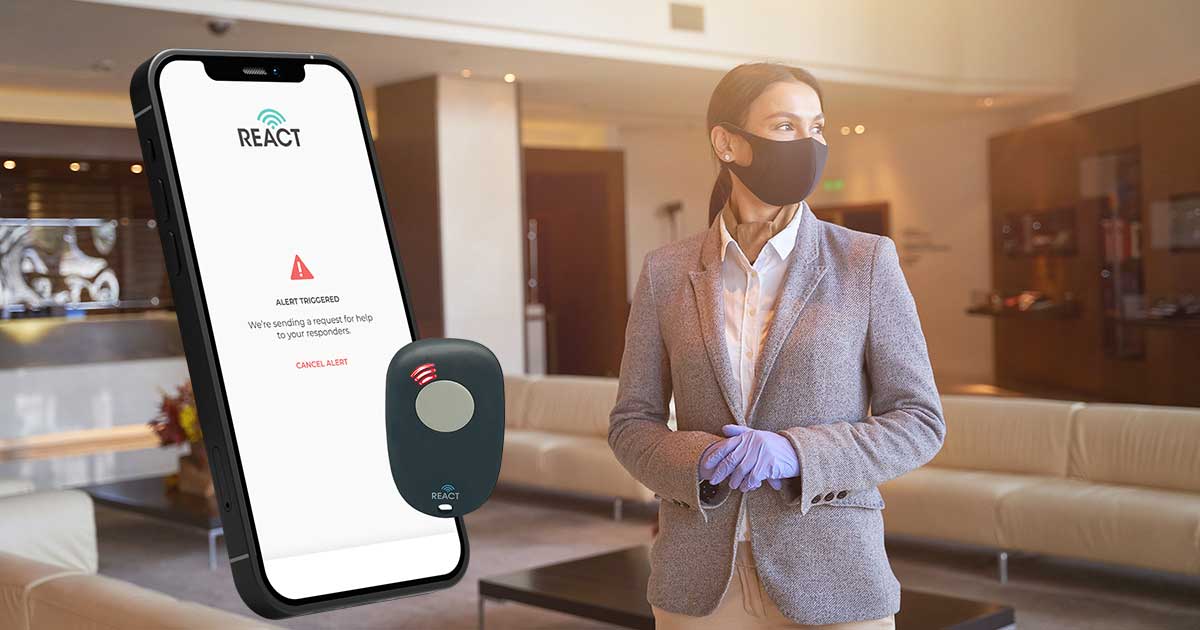 An Open Letter from React Mobile CEO, John Stachowiak
We appreciate your dedication to provide the safest workplace for your employees while adapting to industry-wide operational changes over the past year. As more people are traveling for vacation or business, we understand how hoteliers like you are wearing multiple hats to provide a 5-star guest experience with a lean on-site team. Your efforts and contributions to create a safe place for your employees have not gone unnoticed and we are here to continue our support by keeping you informed and confident about your team's safety in the workplace.
In the past year, we have made significant strategic initiatives at React Mobile to further help you in protecting your people moving forward:
Welcoming Veteran Leaders in Technology
As part of a strategic roadmap and planning to enhance the 'React Mobile Workplace Safety Platform', the organization has welcomed new leadership to guide the future product developments. For a greater part of the past year, our current CTO, Riley Eller, has focused on upgrading the backend technology structure to become the most reliable safety solution on the market and was proven to be true, as our platform experienced no negative impacts from a recent AWS outage. Our new CFO, John Edwards, came to the company with a strong approach in financial operations to support the utilizing of our resources to grow and provide you, our customers, with the best available technology and team to support you with your safety commitments.
In addition, with the agreement of the founder of React Mobile, I, John Stachowiak, became the new CEO to lead our team to continue to develop an enterprise workplace safety platform that meets the needs of hotels of all sizes and structures without compromising on the technology effectiveness and reliability.
The Upgraded React Mobile 2.0 Platform Release
With a continuous demand to improve safety in the industry, it was a priority for us to further advance our workplace safety platform to increase your confidence and allow your employees to always feel safe when having our React Mobile panic button at their side.
In our new React Mobile 2.0 platform, we'd like to highlight these four features:
Silent Alarm – Avoid tipping the troublemaker and making a situation worse,

Instant Activation – Shortest possible response time when a panic button device is activated during an emergency.

Verified Response – Know exactly when help is on the way to the precise room-level location, and

Confidential Operation – The panic button will not track an individual's location at work until they activate the device by manually pushing on a button to send an alert for help.
The new release will provide a 99.99% availability and 99.9% location accuracy. We know of no other company that matches these performance levels when comparing similar platforms. As you hire more employees or expand your hotel square footage, we will be able to scale our platform to meet your needs.
The advancements we are achieving would not have been possible without your commitment to employee safety and working with us to provide you with the best hospitality workplace safety platform on the market today and into the future.
Wishing you and all a Happy Holidays and a joyous New Year.
Warm regards,
John Stachowiak
CEO, React Mobile