These Hotel Chains Are Giving Staff Panic Buttons For Protection
by Tanner Saunders, on Sep 6, 2018 10:08:00 AM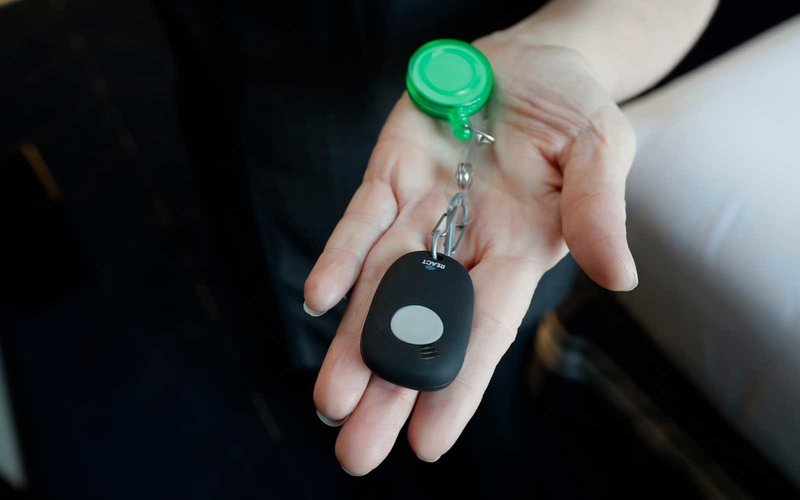 Employees at thousands of hotels across the United States will soon have panic buttons to use if they feel they are in danger of assault or harassment, the AP reported.

On Thursday, the American Hotel and Lodging Association (AHLA) and its major hotel members (including Hilton, Hyatt, IHG, Marriott and Wyndham) announced plans to provide employee safety devices to all staff that directly interacts with guests by 2020. Employees of newer, Wi-Fi-enabled hotels will have panic buttons that alert hotel security to their exact location using GPS tracking. Other devices could alert security by sound.

The hotels are also planning to implement mandatory anti-sexual harassment policies and to provide ongoing training and education for employees on identifying and reporting sexual harassment in the workplace.

"Protecting our employees — as well the millions of guests who stay in American hotel rooms each day — is critically important to our industry," Katherine Lugar, president and CEO of AHLA said in a statement.
The announcement comes after public discussions about the #MeToo and #TimesUp movements. A number of cities around the U.S., like New York City, Chicago, and Seattle, already require hotels to provide panic buttons to employees, the AP reported.
"We are working toward deployment of the devices at both managed and franchised hotels in the United States and Canada through 2020 and we continue to explore safety technology solutions globally," said Arne Sorenson, president and CEO of Marriott International. "We believe that everyone should feel safe and secure while fulfilling their work responsibilities."
The hotel brands are also looking to develop partnerships with national organizations that target sexual assault and trafficking and promote workplace safety ,including the National Alliance to End Sexual Violence (NAESV) and End Child Prostitution and Trafficking (ECPAT-USA).
"This is an important step that we hope will lead to more industries taking a stand and committing to employee and guest safety," said Tina Tchen, co-founder of the Time's Up Legal Defense Fund, in a statement.
Other hotels included in the initiative includes Caesar's, AccorHotels, Four Seasons, Best Western, and Red Roof Inn.
As Seen in Travel & Leisure
Read the full article as it originally appeared on Travel & Leisure