Hotelier Applauds AHLA's New Safety Program, 5-Star Promise
by Ed Brock, on Sep 12, 2018 2:20:00 PM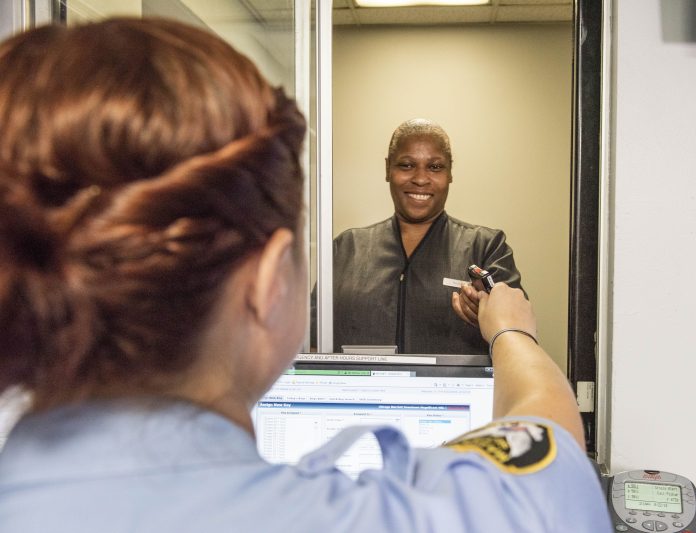 Initiative includes distribution of 'panic buttons,' expanded training
ANSWERING A CALL to improve safety for hotel workers, the American Hotel & Lodging Association, along with major companies such as Marriott International, InterContinental Hotels Group and Wyndham Hotels & Resorts, have announced a program that will provide employee safety devices, aka "panic buttons." Along with the new devices, AHLA's 5-Star Promise program will include training and polices aimed at preventing and responding to sexual harassment and assault against hotel employees.
The announcement of the 5-Star Promise comes just weeks after proposed legislation in California that would have required hotels there to provide safety devices to employees failed to pass out of committee. The California Hotel & Lodging Association had opposed the measure, saying it could have forced hotels to invest twice in the systems. CH&LA Secretary and Treasurer Bijal Patel said the 5-Star Promise program offers a better alternative.
AHLA convened a task force of industry experts in 2017 to outline what would become the 5-Star Promise. It held a Safety Summit in July in which lodging executives, lawmakers and security experts discussed the best approaches to ensure employee and guest safety.
Under the program, participating companies will determine the best security devices based on the property's layout and physical features. The employee safety devices or ESDs essentially feature a button on a fob or pocket-size unit that, when pushed, can summon help with a loud noise or wireless electronic notification. Some also feature emergency GPS tracking. AHLA is looking into sourcing vendors for members to use.
AHLA also will provide training materials and expertise for members, including diversity and safety guidance from Tina Tchen, co-founder of the Time's Up Legal Defense Fund. It also will continue partnerships with organizations such as National Alliance to End Sexual Violence, End Child Prostitution and Trafficking, and Polaris.
"Hotels have been investing in employee and guest safety for decades, working with experts to continuously update protocols and procedures that keep both employees and guests safe," said AHLA President and CEO Katherine Lugar. "Unfortunately, no industry is immune to dealing with sexual harassment, but we will continue to work, day in and day out, so America's hotels are secure places for all those who work in and visit them."
The association has already begun distributing ESDs, and hotel companies in some areas, including New York, Chicago and Seattle already provide ESDs to employees. AHLA's goal is to broadly implement the policy by 2020.
Marriott has been testing the ESDs for more than a year and now plans to distribute them in its more than 5,000 managed and franchised hotels in the U.S. and Canada with plans to expand the program worldwide. The news was welcomed by the Marriott hotel employees who have been asking for such protection, said a company official.
"I've spoken with housekeepers who describe the feeling of walking into a guest room and not knowing what's on the other side of the door," Erika Alexander, Marriott International's chief lodging services officer for the Americas, said in a statement. "Realizing they now have a device right at their fingertips is automatically empowering and it reminds them they're not alone. I hear the relief and confidence in their voices; I see it in their faces."
"It's a big relief for the whole family," said Marriott housekeeper Latifa E., whose full last name was not provided in the news release. "First of all, for me being on the floor late and for my husband and kids. We don't have to worry about Mommy; she's never going to be in danger. She's working in a safe environment."
Wyndham President and CEO Geoff Ballotti, Marriott President and CEO Arne Sorenson, IHG CEO for the Americas Elie Maalouf, Hyatt Hotels Corp. President and CEO Mark Hoplamazian and Hilton President and CEO Chris Nassetta attended the Sept. 6 announcement of the 5-Star Promise program along with Lugar and Chairman of the AHLA board Mark Carrier.
Patel said CH&LA supports the program and the safety of hotel workers in the state. "The fight was never really about the actual panic button," he said. Rather, CH&LA was concerned about carve-outs in California Assembly Bill 1761 that would have mandated hotels to also comply with local ordinances that might require some other equipment or system. "You're asking our members to make a double investment," he said. "If a jurisdiction a year from now says they wanted to mandate a specific device, then our members would have to go back and invest in another device."
CH&LA also is concerned about the inclusion of labor issues in ballot measures in Long Beach, Oakland and Rancho Palos Verdes scheduled for a vote in November. For example, Patel said, the proposals would require hotels to pay housekeepers double if they have to clean more than 4,000 square feet in a shift, according an article in The Guardian U.S. edition. The Rancho Palos Verdes measure also would set a $15-an-hour minimum wage for resort workers.
Instead, CH&LA supports a proposed ordinance in Long Beach that would require panic buttons but does not include the labor requirements. "If this is truly about worker safety, we support this," he said.
The new AHLA 5-Star Promise provides another nullification of the need for California's proposed legislation, Patel said. As a state-affiliated partner of AHLA, CH&LA helped create the program.
"That's another point where we said, 'Why support a bill in the state legislature when the industry is already taking steps?'" Patel said.
The 5-Star Promise program is superior because it offers a more flexible approach that takes into account the differences between properties, Patel said. For example, a smaller property might be able to implement a panic button that emits an audible alarm, while larger hotels would be better suited for systems that send a Bluetooth alert.
"Not every device is suited for every property."
Patel also is impressed by AHLA including training on sexual harassment for hotel employees and managers. "It's not just saying, 'Here's a button, go press it when you need it.'"
The status of Bill 1761 was listed as "held under submission" as of Aug. 16, meaning it had not received enough votes to pass out of committee during an Aug. 6 hearing. The bill's sponsor, Assemblymember Al Muratsuchi of Torrance, California, said he plans to reintroduce the bill next year.
Panic buttons are among the new security procedures that became more popular in the wake of last year's mass shooting at the Mandalay Bay Resort and Casino in Las Vegas.
Seattle and Chicago have passed laws requiring the devices. Chicago implemented its law in July, according to the Chicago Tribune. Hotel workers union Unite Here pushed for the law, citing a 2016 survey of 500 female hotel workers that found 58 percent had experienced at least one incident of sexual harassment by guests.
Read the article as it originally appeared on Asian Hospitality