Protecting Your Employees
by Robb Monkman, on Dec 21, 2020 2:10:40 PM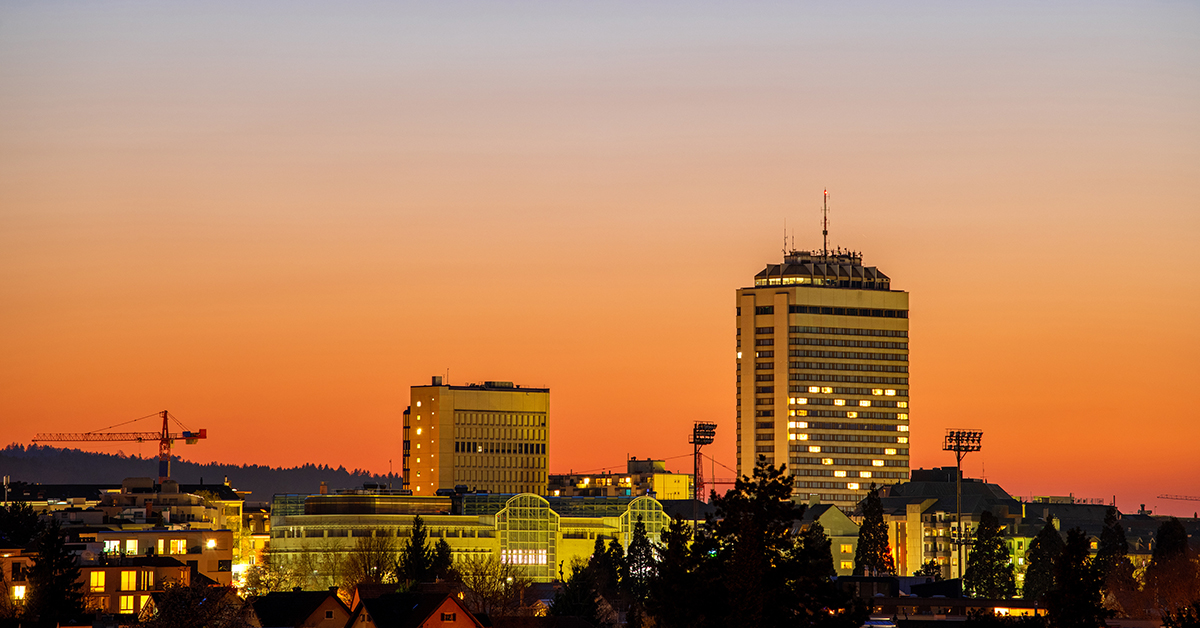 An Open Letter from React Mobile CEO, Robb Monkman
Thank you for your commitment to the safety of your employees during a time when it matters the most. We know that the coronavirus (COVID-19) has had a substantial impact on our industry and we commend hoteliers everywhere for your resilience. We know that we must work together as the world begins to recover, and hope that our actions throughout the past year have helped to support your continued dedication to the well-being of your staff.
Here are ways we are helping you stay informed and confident about protecting your people at work:
Hoteliers Need Support During Tough Times
At the beginning of the pandemic, it was apparent that the coronavirus was going to negatively impact the hospitality industry throughout 2020. From temporary closures, to workforce reductions, hoteliers needed to find ways to reduce expenses as hotel occupancy dipped to unforeseen lows. To help alleviate the coronavirus's growing impact, React Mobile waived service fees in April and May 2020 and we continue to work with hotels that remain closed during these times.
We also understand that many of our customers have gone through changes to their workforce and many employees are starting to return to work after a lengthy furlough period. To protect your employees, we are offering complimentary remote training sessions for anyone who may need a refresher on using the React employee safety solution.
To schedule a time for remote training, please reach out to your Customer Success Manager or email support@reactmobile.com.


Securing Strategic Funding to Better Protect Your Employees
You need a reliable employee safety system, and we are here to ensure that you can depend on React to complete your mission. With the closing of our Series A funding round, we can continue innovating and improving our platform so we can offer our customers a best in breed safety solution. Here are some of the product improvements that we deployed this year:
Meeting Your Compliance Requirement On-Time
Even though hotel bookings are down, many forward-looking hotel brands are still moving forward to fulfill their commitment to providing safety solutions that will help keep employees safe at work. React Mobile remains committed to working with our hotel partners to ensure that you meet your safety commitments by actively completing onsite installations.
During the global pandemic, over 100+ hotels took advantage of the current lull in occupancy to install the React Mobile safety solution. This was made possible by our field team of technicians who implemented new procedures and adopted new safety measures based on public health guidelines provided by the CDC and other health organizations. The safety of our employees, customers, and their guests is paramount amidst this pandemic.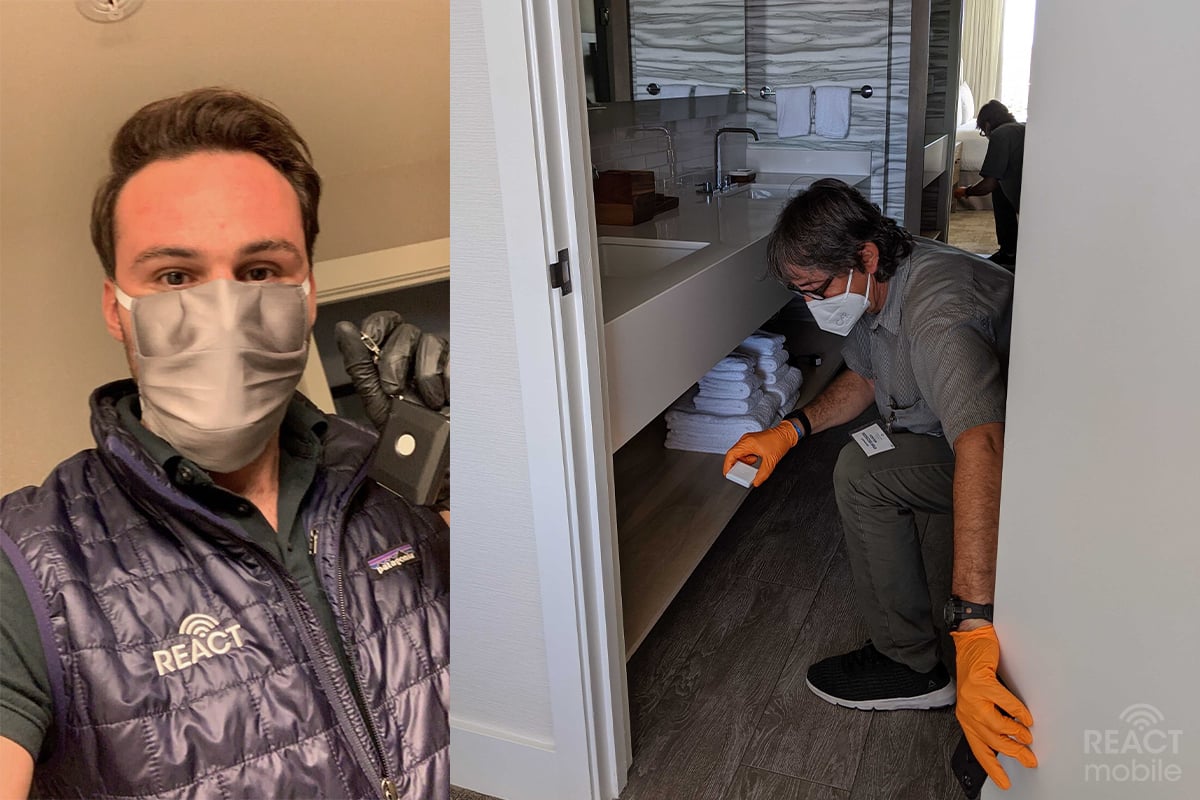 (L-R): React Mobile Technician wearing personal protective equipment holding a LTE Panic Button, installing a BLE Beacon in a discreet location to provide precise room-level location accuracy.)
We know many of you have mandates coming up, don't miss your opportunity to get installed in-time for your local guidelines.
If you have questions about the timing of installing your employee safety solution – send us an email at support@reactmobile.com.

The Future of Employee Safety


I'm sincerely grateful for your trust in relying on us to help you protect your employees. We are proud to be serving customers like you who are informed, innovative and caring businesses that stay ahead of safety mandates placing the well-being of your employees above all else. On behalf of the entire React Mobile team, we wish you and your families' happy holidays.
Best Regards,



Robb Monkman
Founder, CEO and Chair, React Mobile